Pima Co. library program helps you get high school diploma for free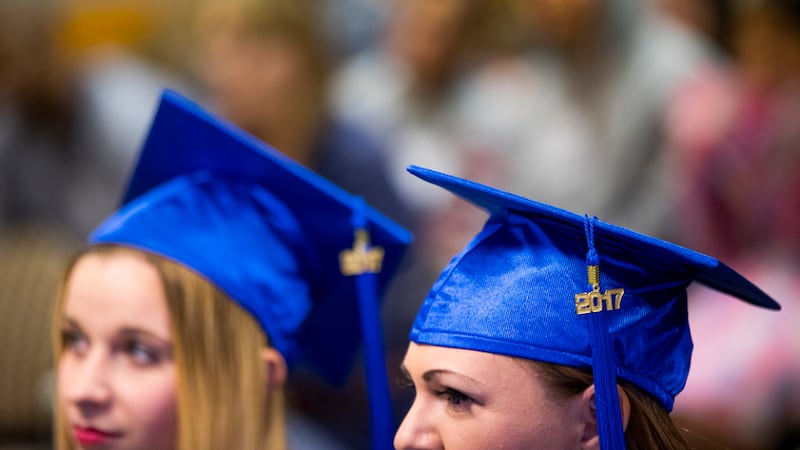 Updated: Dec. 17, 2018 at 6:47 AM MST
TUCSON, AZ (Tucson News Now) - High school can be a trying time when it comes to the simplest things like homework and remembering your locker combination. But it can be even harder if you're struggling to finish your classes and get your diploma.
For those people in Pima County who go to high school but don't end up getting their diploma, the Pima County Public Library is hoping to help.
Anyone who's 22 or older, a Pima County resident, and who has a Pima County library card can apply to be in the county's Career Online High School program, which started in 2016 - with the first class of graduates graduating just a few months ago.
The program is completely free to students, thanks to funding provided by various groups across Southern Arizona, like the Friends of the Pima County Library and Green Valley Friends. The cost of the program, which averages nearly $1,300 a student for just the classes alone, is totally covered by the funding. Transcript fees are also covered by the program and technology for the classes can be provided to those who need it.
"You can feel that sense of accomplishment where you didn't get to do it the first time around but you get to do it the second time around," Tonya Walker, the library programs instructor, said.
The Career Online High School program accepts applications on a rolling admissions basis, meaning you can apply to the program any time. After applying, there is an interview and orientation before applicants can be accepted.
Potential participants have to complete a 15-hour program that gives an overview of what the program is like and they have to score a 75 percent or higher on it.
Once all of that is completed participants can dive into the program and begin classes, choosing one of eight career tracks such as hospitality, food service or homeland security. The program gives participants the opportunity to shadow people in their chosen field for on-the-job experience.
There are 40 students in the program working online on their classes on their own time. After the first class of graduates walked across the stage recently, county officials say they've already seen the effect the program is having.
"One of our first graduates, her name is Yvette. And her two young children came with her and they cheered their mom when she walked in a cap and gown and received a diploma and flower, and it was just incredibly emotional and heartfelt," Holly Schaffer, Community Relations Manager for the library, said.
The program is fully accredited so if participants want to go on to a university or junior college they're eligible for federal funding.
Copyright 2018 Tucson News Now. All rights reserved.