Hotel Congress celebrates centennial in 2019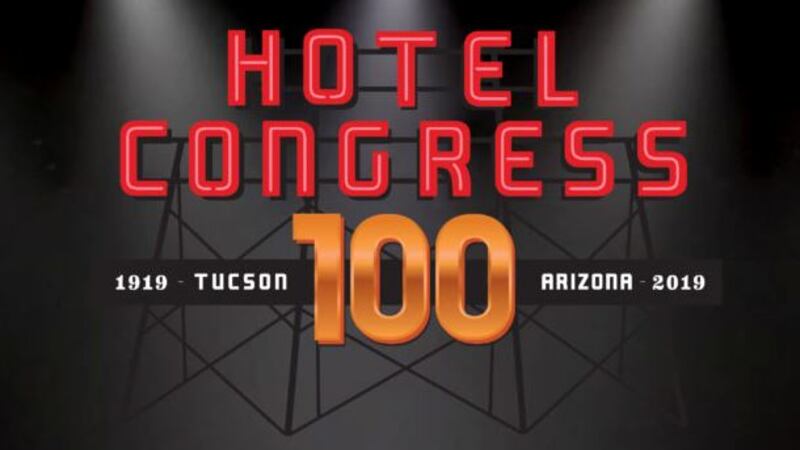 Updated: Jan. 1, 2019 at 2:41 PM MST
TUCSON, AZ (Tucson News Now) - AS it does every year, Hotel Congress is preparing for one of the more elaborate New Year's Eve celebration in Tucson.
A thousand tickets are offered every year and all thousand sell out pretty quickly.
This year, there's a special significance to the celebration of the New Year. It marks the centennial of Hotel Congress, built in 1919.
"When you think about it, we're the only active hotel from that era," said Marketing Director David Slutes. "It's a big, active, alive building."
Whereas after the century, most things in Tucson are considered museums, but not this hotel.
"It's still active, the rooms are still going," he said. "Although we lost a bunch of them in 1934 in a fire, the rest of it is still going well."
The hotel plans a centennial themed New Year's Eve with music tracing the history of the place. The Cup restaurant will be converted to a speakeasy playing 1920s and 1930s jazz.
The outdoor courtyard will be the 1960s with an all female surf band as well as a Johnny Cash band.
Inside, in the ballroom with be 70s and 80s. There will also be a future music in another ballroom.
Not only is the hotel celebrating a milestone but so is it's popular bartender, Tom "Tiger" Ziegler.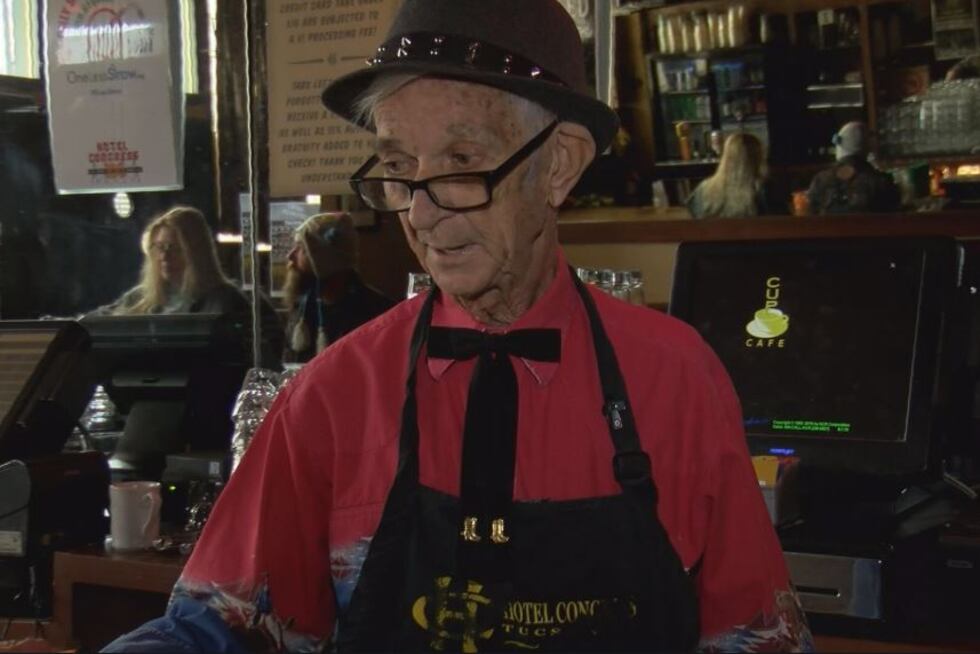 Now 85, Ziegler will be celebrating his 60th year at the hotel. He says the only way he'll quit is for health reasons or if he gets fired. Not likely since he calls his bosses, the owner and his wife, two of the most wonderful people in Tucson.
A small, diminutive man, he says he got the nickname Tiger when he confronted a customer nearly twice his size in the 1960s.
"I heard a scream," he said "Well the dude has his hands on her breasts."
He said he dropped the beer he had in his hands and walked right up to the man.
"I said there's two doors, one there and one there, I suggest you get out and I mean now," Ziegler said. "He could have pummeled me with one hand he was so big."
The boss' wife at the time said "Go get 'em Tiger,' and they've been calling me that ever since."
He was ahead of his time when it came to his customers, especially the treatment of women.
"A single lady has as much right to come in the bar as a man does," he said. "I don't allow any sexual misconduct to happen in here, it's not going to happen."
He says it's his treatment of his customers that has been a big part of his success.
"I don't care if they're dingy, they got jeans and patches and stuff or whether they're a millionaire, it doesn't make any difference to me," Tiger said. "They're going to be treated equally as long as they're nice and behaved."
Copyright 2018 Tucson News Now. All rights reserved.