Southern Arizona Law Enforcement Foundation Unsung Heroes honorees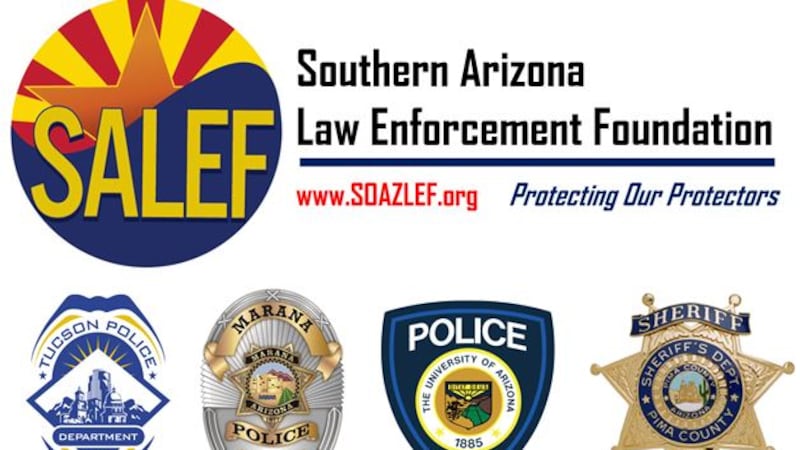 Updated: Jan. 12, 2019 at 12:13 PM MST
TUCSON, AZ (Tucson News Now) - Unsung Heroes honorees for 2018: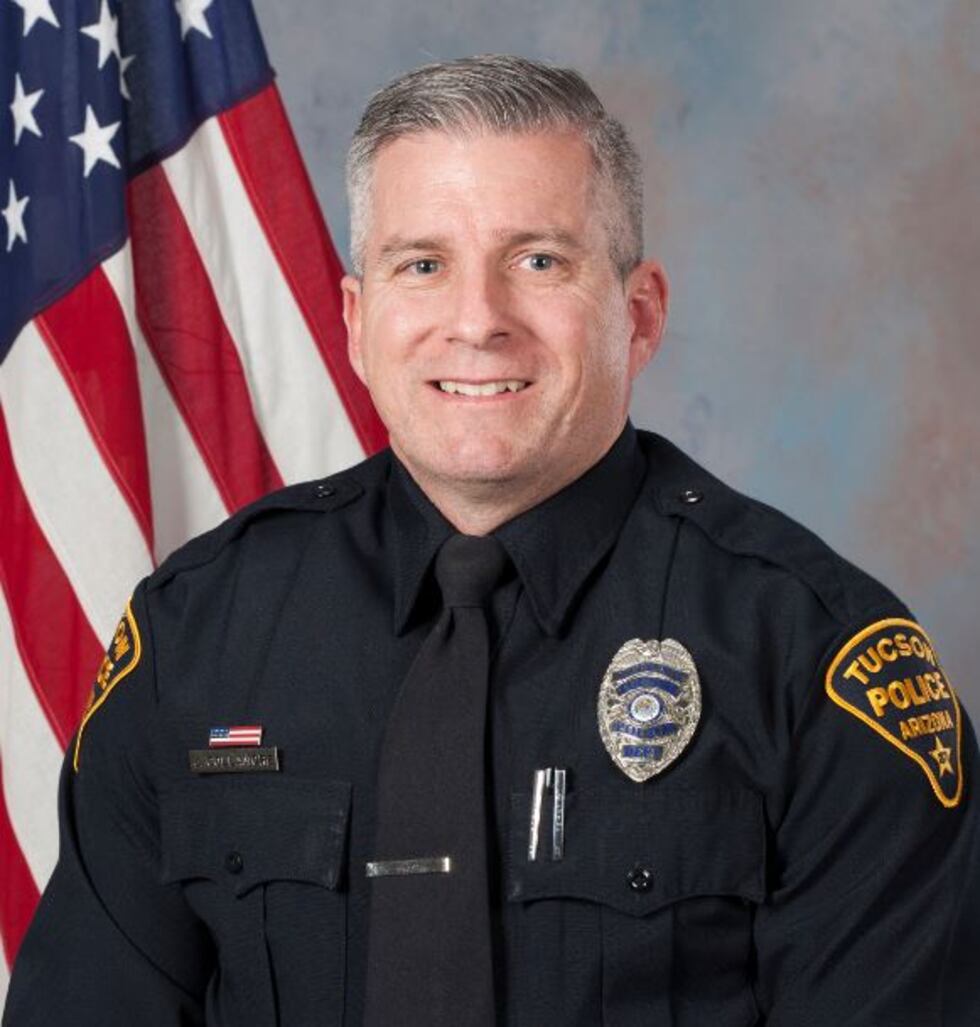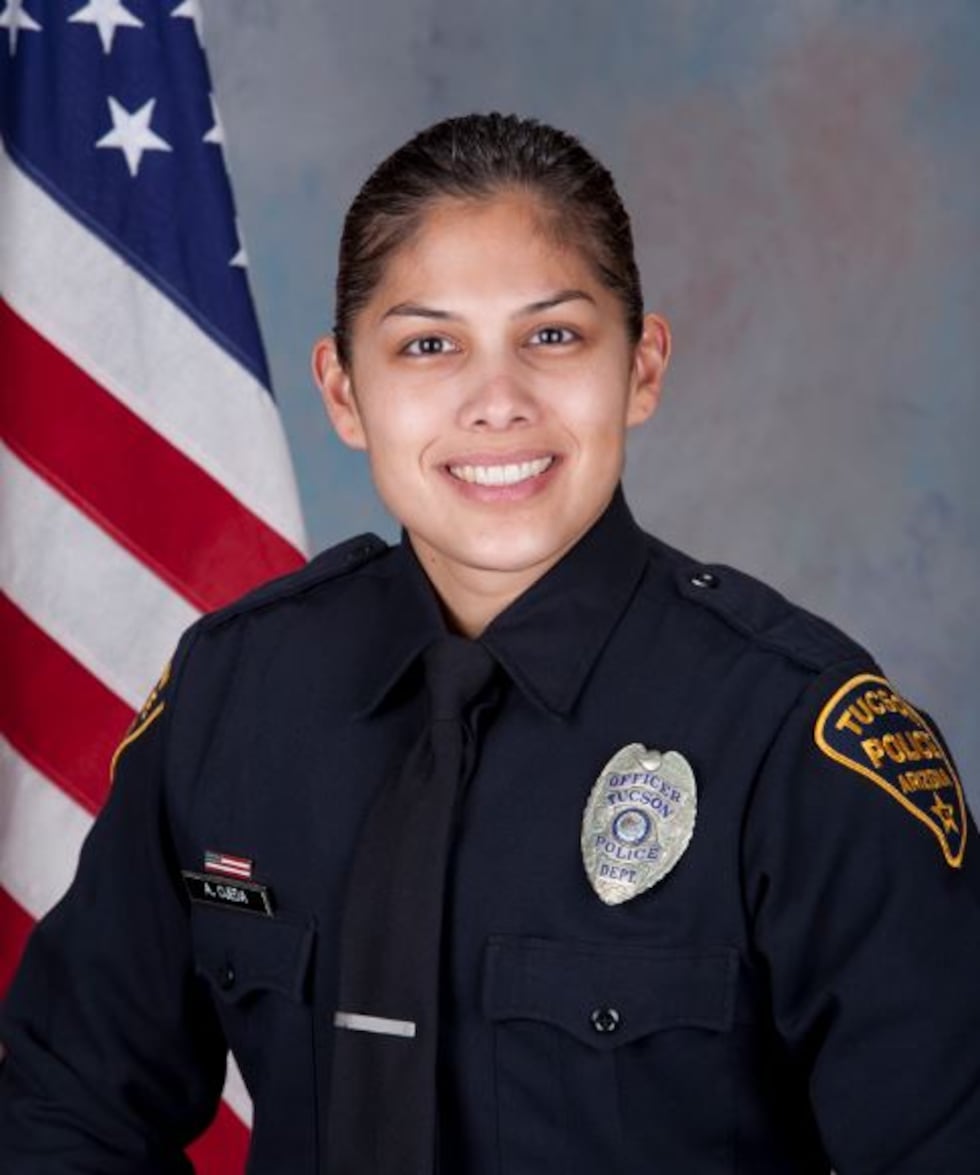 Jon Collamore and Angelica Ojeda work for the Tucson Police Department. They are assigned to the Southern Arizona Law Enforcement Training Center as Basic Training Class Officers. They are responsible for the implementation of the AZPOST Basic Training curriculum in order to certify new recruits as Police Officers. In addition to the AZ Post material, Officer Collamore and Officer Ojeda require that each class participate in community service.
In 2017 a retired Tucson Police Detective Lonnie Bynum was diagnosed with throat cancer. His family was experiencing financial hardships due to his treatment. Officer Collamore and Officer Ojeda came up with an idea to have the recruits create a fundraiser for Detective Bynum. Class 17-1 raised funds through a "Tower Challenge" donations were solicited for every tower that the recruits would complete. In a 2 hour time frame, the recruits ran a combined total of 2,388 towers! (keep in mind, one tower = 5 stories). The recruits, staff, and TFD personnel were able to raise over $7,400 for "TEAM BYNUM".
Class 17-2 also held another fundraiser for Detective Bynum. The recruits raised over $3,540 for "TEAM BYNUM". They also assisted at a Team Bynum fundraising concert. The class participated by assisting with set up, cooking, selling merchandise & raffle tickets, collecting money raised and tear down. Over $4,000 was raised during the event.
Class 17-4 put together a "Tower Challenge" and raised $10,524. Officer Collamore and Ojeda had the idea to purchase jackets and cold weather clothing for underprivileged children. The class was able to purchase 267 jackets that were distributed to three different elementary schools in the Tucson area.
Class 18-1 put together a fund raiser for the staff and students at Edge High School. Edge High School serves a population of youth who vary in vulnerabilities and struggles like: poverty, homelessness, generational drug abuse and addiction and other high risk variables. Class 18-1 raised almost $8,000.00. The money was presented to the students and staff during a field day at Himmel Park, organized by the Class Officers and recruits.
Class 18-2 held a fund raiser for the family of fallen Nogales PD Officer Jesus Cordova. They were able to raise over $4,700 and present the money to Officer Cordova's family.
During this time the recruit classes also volunteered their time to the Erik Hite Foundation, The Boys and Girls Club, Tucson Unified School District, Tucson Police Officers Association, Toys for Tots, Kent's Heart and Hope Foundation, Arizona School for the Deaf and Blind, the 100 Club, SALEF, Leukemia & Lymphoma Society and Special Olympics.
Officer Collamore and Officer Ojeda are a perfect example for new officers. These projects would not have been completed if not for their work. Recruits who come to the academy expect to be taught about the skills required to be a police officer like the knowledge of proper defensive tactics or constitutional law. Officer Collamore and Officer Ojeda have taught these new officers that community involvement, compassion and helping their fellow man are also required skills to be an officer. They are deserving of SALEF's Unsung Heroes Award.
Sarah Haught is the founder of Beauty From Ashes Ranch. Sarah is responsible for the vision, strategy and facilitation of the team behind Beauty From Ashes Ranch. Whether it is missionary work overseas, coordinating memorial events for fallen soldiers, or working with the Special Olympics, Sarah has always given her time, faith and love to others. During her time working in the sex trafficking unit, Sarah saw that the biggest need to truly help the victims was to build a long term holistic care facility in order for them to fully escape and heal from their traumatic past. Sarah was always taught by her parents growing up, "See a need and fill it".
Sarah has spent her free time away from work focused on helping the women targeted by the sex trade. She learned it takes years for a young woman to recover from this type of victimization, and the justice system is not capable of meeting the needs of these special victims. Sarah has devoted her spare time to establish focus groups, meet with experts and create a program that can help these young woman heal, and prevent them from returning to the sex trade.
Sarah also realizes part of the battle is getting the young women to come forward, and be receptive to help. She has partnered with several organizations to locate and educate the victims. She has created a program that places the young women in homes with specially trained personnel who help them adjust before placing them in a longer term care facility. The program then continues with psychological and medical service. Once the women are stable they are slowly introduced to continued education, job training and further counseling. Sarah has a long term goal of not just getting them out of the sex trade, but creating the self-confidence and educational foundation that allows them obtain jobs and support themselves.
Sarah does all of this behind the scenes without department or city support. She is not paid for her services, and has encouraged other department members to become involved. Sarah commits al of her personal time to networking, fundraising and researching for the problem of sex trafficking, and has devoted her life to helping the victims of this horrible crime.
This nomination is for the Southern Arizona Law Enforcement Foundation 2019 Unsung Heroes for Officer Duane Enos. Officer Enos has been a Tucson Police Officer for over 14 years and has served as a Lead Police Officer, Field Training Officer, Motor Officer and is currently assigned as a School Resource Officer at Pueblo High School. In addition to his career as a Tucson Police Officer, Ofc Enos has contributed to his community by serving within the Boy Scouts of America in various roles.
Ofc Enos , as a boy was in the Boy Scouts and worked his way to Cub Scout. During that time, he saw the value of the organization and the life skills that they instilled in him and other young men. As his two son's became of age, they became involved in Scouts and Ofc Enos wanted to be involved and volunteer his time to give back.
In total, Ofc Enos has volunteered for 12 years in various leadership roles with the Boy Scouts of America. He served for 3 years as a Cubmaster, 5 years as an Assistant Scoutmaster and his last 2 years as a Scoutmaster. He has volunteered his time to take over 100 young men on a 125 mile hiking trip across Canada and a 75 mile hike in New Mexico, allowing the scouts the opportunity to utilize and hone the skills they have learned over years of hard work. Ofc Enos' tireless dedication and efforts to his scouts has assisted 10 young men to promote to Eagle Scout, the organization's highest rank. Ofc Enos has recently stepped down from his role within the organization and was awarded the District Award of Merit for his leadership over the years.
As a newly assigned School Resource Officer at Pueblo High School for the Tucson Police Department, Ofc Enos' volunteer work with the Boy Scouts of America has been invaluable. During his first weeks at the school, Ofc Enos identified an issue with the school's security and their lack of funding for a working golf cart to patrol the campus. Although there was no funding in the school's budget to acquire the needed equipment, Ofc Enos began searching for a creative solution. Without assistance or direction from the Tucson Police Department or the Tucson Unified School District, Ofc Enos began checking with local golf courses searching for a possible donation for the school. As those avenues were coming up unsuccessful, Ofc Enos made a call to the Boy Scouts of America. The organization was able to donate an older golf cart in need of some repairs to the school. After securing the donation, Ofc Enos was advised by school staff, although they were grateful for the generous donation, they lacked a sufficient vehicle and trailer required to pick up the cart. Ofc Enos, again without prompting or seeking recognition, volunteered his personally owned truck, trailer and time to transport the cart to the school. Ofc Enos' hard work has secured a much needed tool for school staff that without Ofc Enos' hard-work, dedication and creative solutions, would not have been available. Currently, Ofc Enos is working with students in the school mechanic's shop in order to repair the donated cart.
Deputy James Allerton is a thirteen year veteran of the Pima County Sheriff's Department. One could venture to guess he is currently one of the busier members of the Sheriff's Department because he is assigned to the Community Resources Unit as the Public Information Officer, serves as the volunteer Department Chaplain, and is a critical member of the Peer Support Team. Despite his busy schedule, James finds time outside his career to serve his fellow man through volunteer work.
Before becoming a Sheriff's Deputy in October of 2005, James served his country in the Air Force. After long deployments during Operation Desert Storm, James found himself stationed in Tucson where he met his wife Diane. They recently celebrated their 25th anniversary and have four children.
Upon completing his commitment to serving his country, James followed a call to ministry and graduated from Christ for the Nations in Dallas. James has been a pastor in Safford, Arizona and is the founding pastor of Southport Church in West Sacramento, California. He is also an Ordained Elder in the Church of the Nazarene.
The above mentioned service, volunteer work, and ministry is certainly commendable. However, James has made more significant contributions and is therefore being nominated as an Unsung Hero.
James operates a 501c3 named Alentar International Ministries whose mission it is to connect local churches with international Christian leaders. James serves as the director of development and sits on the executive governing board. The mission of connecting local churches with international Christian leaders serves to encourage and equip these leaders in order to give them the tools and motivation to continue their ministry using culturally relevant methods in their own context; sometimes in the face of persecution and often times without monetary resources. Since its inception Alentar International Ministries has connected with international leaders in order to provide spiritual support in Israel, India, Ecuador, and Africa and cultivated relationships between local churches and international leaders. Moving forward Alentar International Ministries plans on leading local groups on trips to Israel and Africa and continuing to foster encouraging relationships. When speaking about Alentar International Ministries, James says, "The most rewarding part about working with international leaders is the opportunity to be a part of what they are doing to improve their corner of the world and provide the spiritual dialogue and support."
James is also the sitting Vice President of Tucson Refugee Ministry and has sat on the board of directors for six years. As a 501c3, Tucson Refugee Ministry has helped refugee families settle and assimilate into the local area. Tucson Refugee Ministry, has provided support for 10 local refugee partner organizations and ministries, local resettlement agencies and various community based outreaches as well as directly connecting with and supporting hundreds of refugee families in Tucson, from countries as far away as Iraq and Burundi, as well as many other countries around the world. Moving forward Tucson Refugee Ministry plan on continuing to support local refugee organizations and further develop youth outreach programs, including an International Kid's Camp that hosts over 300 refugee youths for a week every summer. When asked about is work in Tucson Refugee Ministry, James says, "The refugees we work with come here with little to no financial support after living for years in austere refugee camps and after fleeing desperate situations in their home country. Through the work of TRM, we are able to help them find a path to employment, assimilation, and ultimately citizenship."
Throughout his life, James has made it his mission to serve others. His positive, upbeat attitude is a constant in his work. James is modest and does not seek recognition for his efforts; he simply does it because it is his calling. For these reasons, I am nominating Deputy James Allerton for the Unsung Heroes Award.
Copyright 2019 Tucson News Now. All rights reserved.