Tucson man going to Super Bowl for free thanks to NFL player
Updated: Feb. 1, 2019 at 7:04 AM MST
TUCSON, AZ (KOLD News 13) - It's any football fan's dream to go to the Super Bowl. Tickets aren't cheap and you definitely can't buy them the day of so it's not an easy event to attend
But one Tucson man doesn't have to worry about any of those logistics because he is going to Super Bowl LIII and he's going all-expenses paid thanks to the Tillman Foundation, Arizona Cardinals wide receiver Larry Fitzgerald, and USAA.
That man is Jameson Lopez.
"It was just so surreal," Lopez said.
Lopez comes from humble beginnings, growing up poor in the Yuma and Phoenix areas.
"As kids we grew below the poverty line, you know me and my sisters did," he said.
He and his family are a part of the Quechan tribe and he says that their Native American heritage is incredibly important to him. In fact, he says it's the main thing that led him to what he's doing now, working as an assistant professor at the University of Arizona teaching statistics. But before he became a professor, Lopez served in the Army.
"The reason I went into the military is because ... both my grandfathers were in World War II, I had nine uncles in Vietnam, my cousins were Iraq/Afghanistan veterans," Lopez said. "To me, that's what it was, to go into the military, was just like kind of a tradition from our family."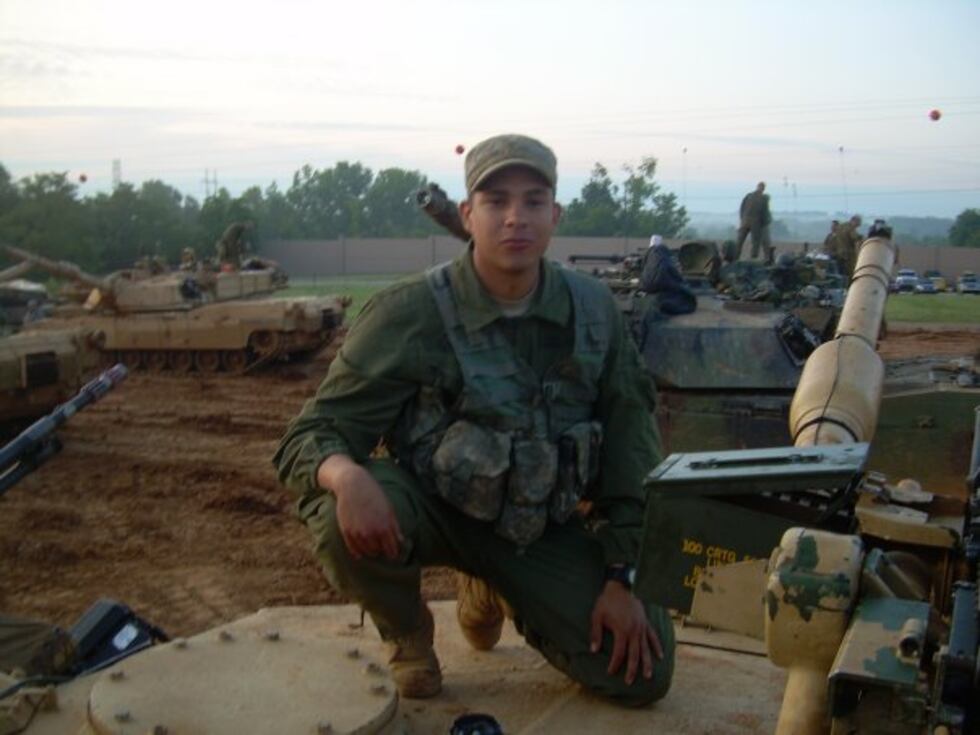 After his service, Lopez got his PhD from the University of Arizona and became a Tillman scholar through the Pat Tillman Foundation. All of that led him to meet Fitzgerald earlier this year when he was asked to come shoot a commercial with him for the Tillman Foundation.
Lopez says the two got to talking about their moms and they hit it off, but he did not at all expect what would come next.
"In December, I got a call from the Tillman Foundation and they were on speakerphone, and it was a group of them and they said, 'Hey, we just want to ask you would you be interested in going to the Super Bowl? Larry wants you to be his guest,'" Lopez said.
As you would expect, Lopez's answer was a hard yes.
He and his father left for the Super Bowl on Friday, Feb. 1. Lopez will be honored on Saturday night for his military service and Sunday he and his dad will be watching the big game in Atlanta.
At the end of it all though, even with a memorable experience like this, Lopez says that more than anything he just wants to serve his people.
"For me it's never been about getting recognition. It's always just been about serving my community."
Copyright 2019 KOLD News 13. All rights reserved.