Grand Canyon National Park celebrates 100 years with fee-free entrance, ceremony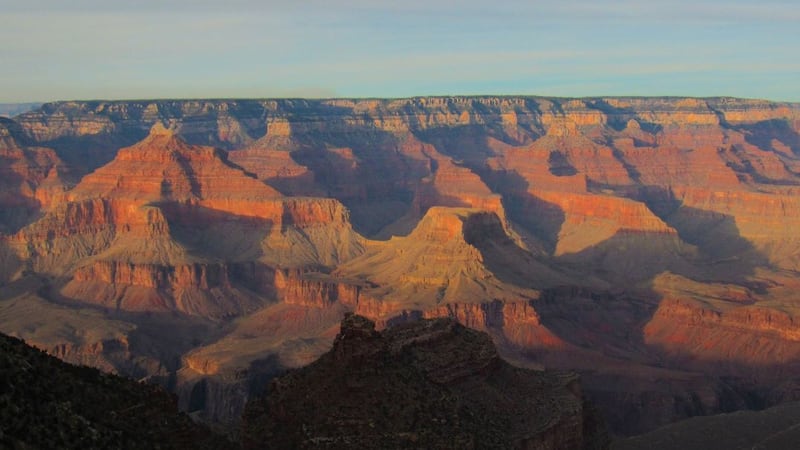 Updated: Feb. 16, 2019 at 2:41 PM MST
TUCSON, AZ (KOLD News 13) - Always wanted to visit the Grand Canyon, but just haven't gotten around to it? Tuesday, Feb. 26 is the perfect opportunity, as the Grand Canyon celebrates its 100th anniversary of becoming a national park. Plus there will be no entrance fee to get in.
This fee free day is made possible by the Grand Canyon National Park and the Grand Canyon Conservancy.
Designated a national park on Feb. 26, 1919 by President Woodrow Wilson, it took 35 years of dedicated effort to protect the stunning landscape, and now it is celebrating a century.
Activities to commemorate the 100th anniversary will begin on Feb. 26 at 10 a.m. with cultural demonstrators and family activities at the Grand Canyon Visitor Center on the South Rim.
Flagstaff's Sechrist and Knoles Elementary school choirs will present two concerts in honor of the Grand Canyon at 10 a.m. and Noon. Visitors are invited to participate in the commemoration ceremony at 1 p.m featuring remarks from Grand Canyon National Park and Grand Canyon Conservancy leadership, and a commendation reading and plaque reveal by Arizona Secretary of State, Katie Hobbs. After the ceremony, Grand Canyon School's 4th Grade Class will lead a Happy Birthday sing along.
In the evening, visitors are welcomed to join Sunny Dooley for a program on Diné winter stories at 7 p.m. at the Grand Canyon Visitor Center Theater.
Join in on the fun online too, via Facebook and Instagram, be on the lookout for special contests and activities.
Visitors are encouraged to join the fun online by following Grand Canyon National Park and Grand Canyon Conservancy on Facebook and Instagram for special contests and activities. For a full list of centennial events please visit, https://go.nps.gov/2019_events.
The fee-free designation does not affect fees for camping, reservations, tours or use of concessions. Those who plan to spend time in the park beyond Feb. 26 will need to pay the regular entrance fee for the remainder of their stay. Interagency Senior and Annual Passes are available for purchase at the park's Headquarters, open from 8 a.m. to 5 p.m.
Can't make the Feb. 26 fee free day? Don't worry you'll have another 'fee free' chance on April 20 during National Park Week.
Grand Canyon's South Rim sits at approximately 7,000 feet. As a result, visitors should be prepared for appropriate weather conditions.
For additional information, please call 928-638-7888 or visit www.nps.gov/grca.
Copyright 2019 KOLD News 13. All rights reserved.