Tucson set to move on green infrastructure plan
New plan likely to cost homeowners up to $20 a year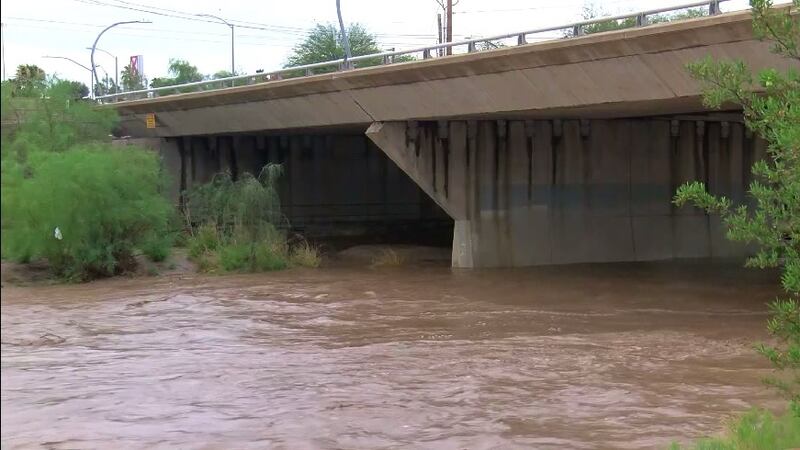 Updated: Aug. 29, 2019 at 6:39 PM MST
TUCSON, Ariz. (KOLD News 13) - Tucson city leaders will discuss the city's new green infrastructure plan next week.
At the top of the list for discussion is how to pay for it.
At issue is whether to tie the new green fee to water use or just charge a flat fee.
Either say it will cost the average Tucson homeowner from $12 to $20 year.
It's a plan city staff has been working on for about a year but it's not final yet.
And there is disagreement on the plan as written.
"The tree planting goals are pretty sparse," said Tanya Quist, Director of the UofA Arboretum. "That's where I feel is the beginning point of revising and improving this."
The plan as written is heavy on water since it comes from the Tucson Water Department.
Still, 87% of the respondents in a water survey support the idea.
But critics say the emphasis is likely too heavy on water infrastructure and maintenance and not enough on planting trees and watering plants.
There is no precise measurement on how much tree canopy Tucson has and how much it's lost but many believe it's significant.
Tucson Clean and Beautiful believes the city needs two million more trees to have a comfortable tree canopy.
But the plan calls for planting just a few thousand a year.
"It's a much better return on investment if we look beyond stormwater as a liability, as a problem," Quist said. "And look to invest in something that's going to have a good return."
She believes that return is found in planting trees which she said can return at a minimum of dollar for dollar but in most cases several times that.
"The proposal is sort of water centric," said James McAdam, a communications specialist for Tucson water. "I think it's probably true."
But he adds Tucson Water is not adverse to "tweaking" the plan.
"We recognize trees as a part of our infrastructure," he said. "And that means putting resources into managing them."
Those resources may be limited because the green infrastructure plan may raise $3 million which is not enough to satisfy all needs.
But he adds, with careful management, they can maximize the dollars.
"Is this something that's a valuable use of funds for the city," he said. "What should we emphasize, what are the most important aspects of it."
It's nos settled as yet but Quist hopes the city will move the needle.
"The idea of green infrastructure is that we stop thinking about water as a problem and we start thinking about it as a resource," she said.
Copyright 2019 KOLD News 13. All rights reserved.