UA to resume in-person classes in phases
Campus to start with labs and performance classes as it works to minimize COVID-19 spread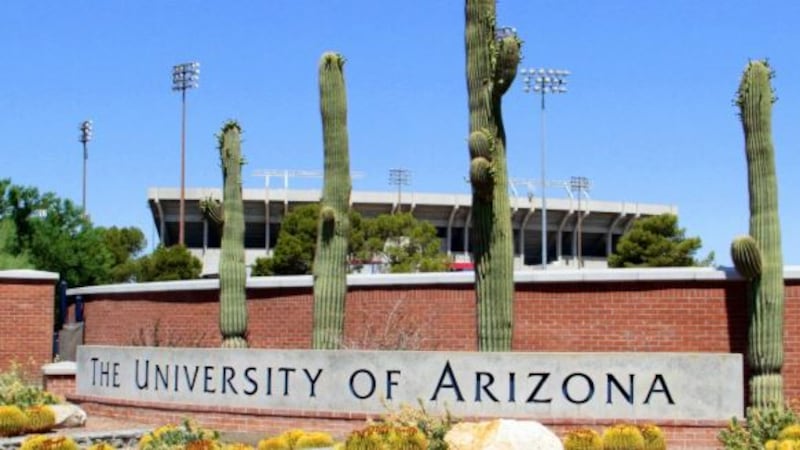 Published: Jul. 31, 2020 at 7:24 AM MST
TUCSON, Ariz. (KOLD News 13) - When students return to the University of Arizona for the fall semester, in-person classes will start on a small scale, university president Dr. Robert Robbins explained in a re-opening update Thursday, July 30.
Opening day has not changed for the university, which is still set to start fall semester on August 24 on a four-tier system of classes, which will include a mix of in-person and remote learning.
In week one, about 5,000 students will be on campus for in-person classes, Dr. Robbins said, starting with labs and performance courses. In week two more small courses will be added, increasing the number of students on campus to 14,000. By week three, if all goes well, the university will have 25,000 to 30,000 students on campus. Dr. Robbins said that was about half the usual number of students on campus during normal times.
"If we see any issues, we will adjust," Dr. Robbins said. "As a parent, you can expect that our students, staff and faculty will deserve this continuous monitoring and change of flexibility."
The UA president has said he would not hesitate to shut campus down again if COVID-19 cases begin to spike to an unsafe level. He said staff and students must continue to do their part by following safety rules including wearing masks and keeping a safe distance.
Students will have to test negative for COVID-19 before being allowed to move into dorms. Those who test positive will be kept in an isolation dorm for 10 days.
About 7,000 students have been on campus over the summer, Dr. Robbins said.
Copyright 2020 KOLD News 13. All rights reserved.