Pima County Board of Supervisors strengthen COVID-19 mitigation efforts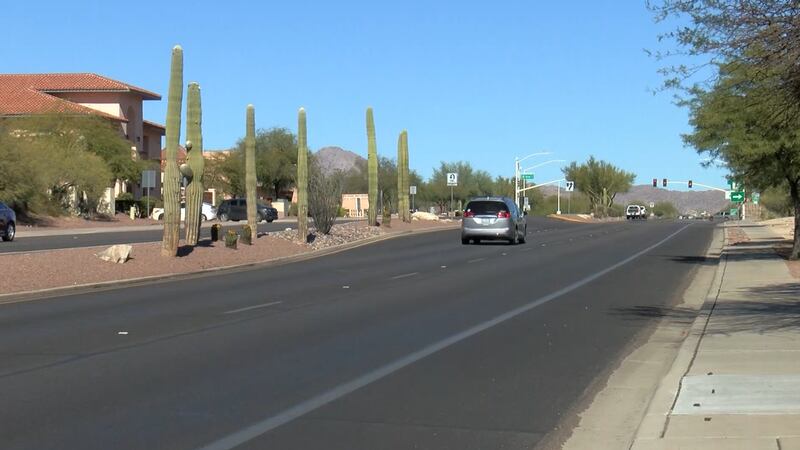 Published: Dec. 4, 2020 at 5:56 PM MST
TUCSON, Ariz. (KOLD News 13) - Stronger mitigation efforts to control the COVID-19 pandemic are in store for Pima County residents. In an emergency meeting, The Board of Supervisors approved several actions including a voluntary curfew and a civil fine for failure to wear a mask or face covering.
"My hope is none of these measures taken today will need to be enforced because the people of Pima County, when facing this historic public health crisis, will make the right choice to protect themselves, the elderly, the sick, the vulnerable, their families, their neighbors, their coworkers, and their classmates," Pima County Board of Supervisors Chairman Ramón Valadez said.
On Friday, Dec. 4, the board asked all county jurisdictions and law enforcement agencies to assist in enforcing a mask mandate. Those who fail to comply could face a $50 civil fine. Pima County first put a mask mandate in place during July and says the move helped reduce cases in our area.
The county is also revising requirements for restaurants and some public pools. After one failure to follow COVID-19 precaution measures, they will face repercussions from the Arizona Health Department. Consequences can include suspension of their operating permit depending on the severity of the infractions.
If you want to hold an event with more than 50 people, it will now cost a minimum of $1,000. The COVID Compliance deposit starts there and increases depending on the size of the proposed event. There is a chance to get your full deposit back if mitigation practices are fulfilled at the event.
With a new mandatory reporting effort, county officials are hoping to identify outbreaks in businesses earlier. Should an employee test positive for COVID-19, businesses must report the case to the health department. County officials believe this effort will help provide guidance, education, and support to businesses faster so they can better protect their staff and the public.
Lastly, the voluntary 10 p.m. to 5 a.m. curfew will remain in effect as a way to limit social gatherings at bars and parties. In the emergency meeting, the board stated they will re-evaluate the voluntary curfew in two weeks to determine if a mandatory curfew is necessary. They may use the COVID-19 cases per 100,000 residents and percent positivity metrics reported weekly by the Health Department to make their decision.
All of the above-mentioned measures are effective immediately.
Copyright 2020 KOLD News 13. All rights reserved.