Tucson nonprofit prepares for second surge of asylum-seekers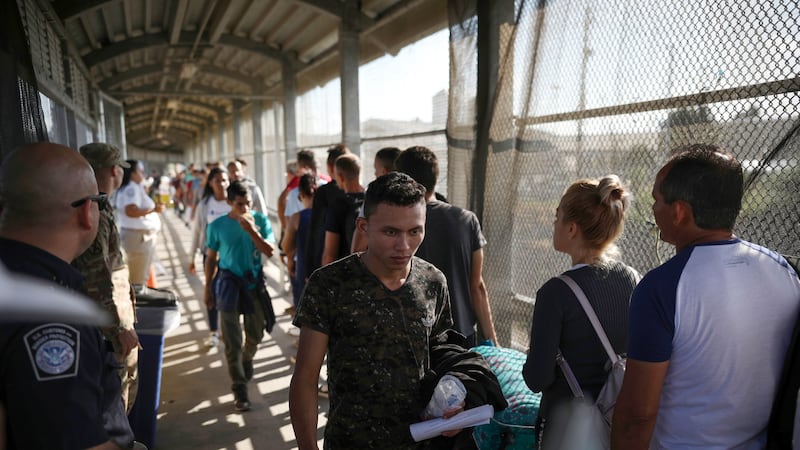 Updated: Mar. 1, 2021 at 10:46 PM MST
TUCSON, Ariz. (KOLD News 13) - As Leaders from Tucson, Pima County and the state prepare for another surge in asylum-seekers in the community, so is one local nonprofit, Casa Alitas Welcome Center.
Dozens of volunteers at the welcome center are laying out the clothing, bed sheets, shoes, and basic hygiene products for families that are getting ready to come through Casa Alitas.
Program Manager Diego Lopez said that even with more families being released into the community, the welcome center's mission will remain the same while continuing to follow CDC safety measures. "Our guest will come in, get their medical screenings, they will get the COVID testing, and then have a basic follow up for COVID," said Lopez.
Lopez tells us that if one member in the family tests positive, evaluations will then be made between the volunteers and families before families will have to travel to other states to meet with their sponsors. "Either stay here and have them isolate for 14-days or plan to move them forward with families but do it safely," Lopez explains
He said that communication with the Department of Homeland Security is crucial, that way there is not a repeat of the 2019 humanitarian crisis that overwhelmed Casa Alitas, especially now with COVID-19.
"We were seeing people brought to us from Texas through our ports, that was something that was unforeseen and with little notice," Lopez said.
As of now, Lopez says it's unclear when people will be released in large numbers.
But he emphasizes that his welcome center stands ready to help his community.
Copyright 2021 KOLD News 13. All rights reserved.