Partners in Health, local community leaders discuss promoting health equity in Pima County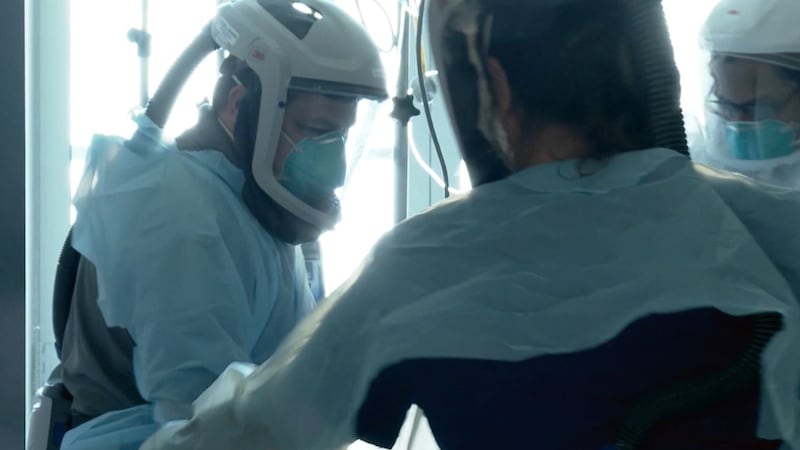 Published: Apr. 7, 2021 at 12:00 PM MST
TUCSON, Ariz. (KOLD News 13) - The Pima County Health Department is celebrating National Public Health Week through April 11 with a screening of the documentary Bending the Arc – followed by an online panel discussion April 8, 1-2 p.m.
Bending the Arc documents the story of three young doctors and activists Paul Farmer, Jim Yong Kim and Ophelia Dahl who transformed the model of health care in Haiti and in other developing nations around the world to address health inequity.
Partners in Health has assisted Pima County's COVID-19 response over the past year on a range of initiatives including testing, contact tracing and investigation, care coordination resources and capacity building in underserved communities.
The "Bending the Arc Towards Health Equity in Pima County" panel discussion will be moderated by Dr. Theresa Cullen, director of the Pima County Health Department. Featured panelists are:
Paul Farmer, co-founder and chief strategist with Partners in Health, a Boston-based nonprofit health care organization whose aim is to bring the benefits of modern medicine and public health to those most in need;

Kerri Lopez-Howell, executive director of the Sunnyside Foundation and community organizer of pandemic relief and COVID-19 response;

D. Grady Scott, pastor of Tucson's Grace Temple Baptist Church; community advocate, member of the African American Advisory Board for Senator Mark Kelley and a member of the Pima County Health Department's Ethics Committee, and

Diego Piña Lopez, program manager with Tucson's Casa Alitas Shelter for asylum seekers
Register for the discussion via Zoom or go to www.pima.gov/health.
Copyright 2021 KOLD News 13. All rights reserved.