One dead, two injured in road rage shooting in Tucson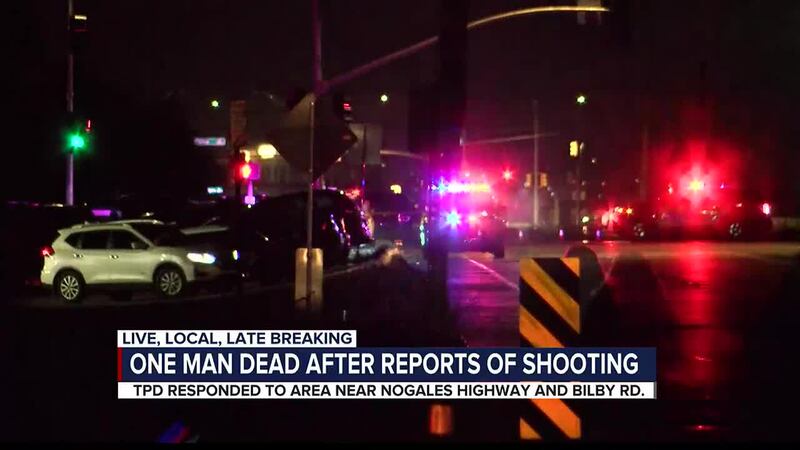 Published: Jan. 13, 2023 at 9:41 PM MST
|
Updated: Jan. 16, 2023 at 11:36 AM MST
TUCSON, Ariz. (KOLD News 13) - Authorities have identified the man killed in a road rage shooting in Tucson late last week.
The Tucson Police Department said 27-year-old Erick Gomez was one of three men found shot near the intersection of East Bilby Road and South Nogales Highway around 7 p.m. on Friday, Jan. 13. Gomez died at the scene while the other two men suffered injuries that are not life-threatening.
The TPD said a group of motorcycles and ATVs were on Bilby when they were involved in a "traffic incident" with a passenger vehicle. An argument broke out between the groups and someone from the passenger vehicle fired a weapon, striking all three men.
The suspect fled the scene before officers arrived, according to the TPD.
As of Monday, Jan. 16, no suspects are in custody and the investigation is ongoing.
Anyone with information is asked to call 88-CRIME or go to www.88CRIME.org.
Copyright 2023 KOLD News 13. All rights reserved.