What to do if you've been exposed to toxic fumes associated with nitric acid spill on I-10
Published: Feb. 15, 2023 at 11:54 AM MST
TUCSON, Ariz. (13 News) - The Pima County Health Department released the following guidelines for anyone who may have been in contact with fumes from hazardous materials spill on Interstate 10 Tuesday, Feb. 14.
The health department worked in collaboration with the Arizona Poison and Drug Information Center to formulate this guidance after a tractor-trailer carrying nitric acid crashed and spilled its load. The driver died in the crash.
The hazmat incident is ongoing as state and local emergency response agencies work to clean up the spill and remediate the accident scene.
Concentrated nitric acid is also called fuming red nitric acid and releases a gas, nitrogen dioxide. Nitrogen dioxide is a slightly irritant gas that with prolonged exposure especially in a confined space, can cause delayed lung complications up to 24 hours after exposure.
Pima County Health Department and Poison Control are recommending that individuals who may have been in contact with the gas for more than 15 minutes assess themselves for exposure risk.
Anyone who has met or exceeded that 15-minute exposure within a mile of the incident and developed respiratory difficulties or new symptoms should seek medical evaluation. Symptoms could include wheezing, shortness of breath, difficulty breathing, and exacerbations of COPD or asthma.
It is possible that people living within a mile of the exposure and sheltered in place may have met this threshold if they were using air exchange such as an air conditioner or heater that pulls in outside air.
On the other hand, people who drove past the accident and through the chemical plume should not have met this threshold.
If exposed, people may have delayed onset of symptoms, up to 24 hours later.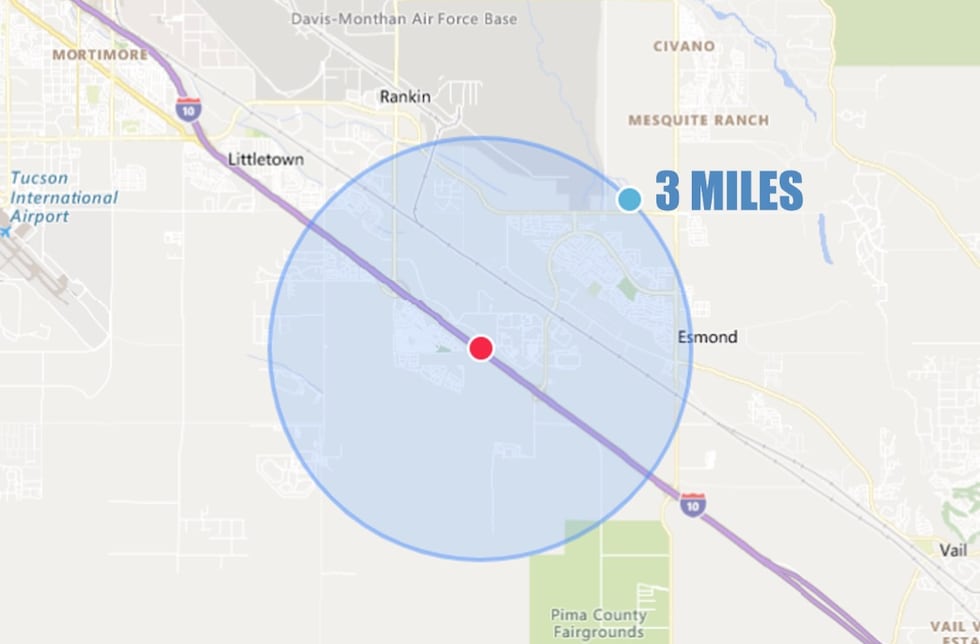 Any respiratory difficulties or symptoms such as wheezing or shortness of breath should be evaluated by your doctor, or at an urgent care center or emergency room.
Go to www.pima.gov/acidspill for more information about how to determine if you have symptoms related to this incident.
For up-to-date information about the accident and its status overall, go to the Arizona Department of Public Safety's Information Page, https://www.azdps.gov/news/ims/92
Copyright 2023 13 News. All rights reserved.