Wildcats fall in AP poll after ASU loss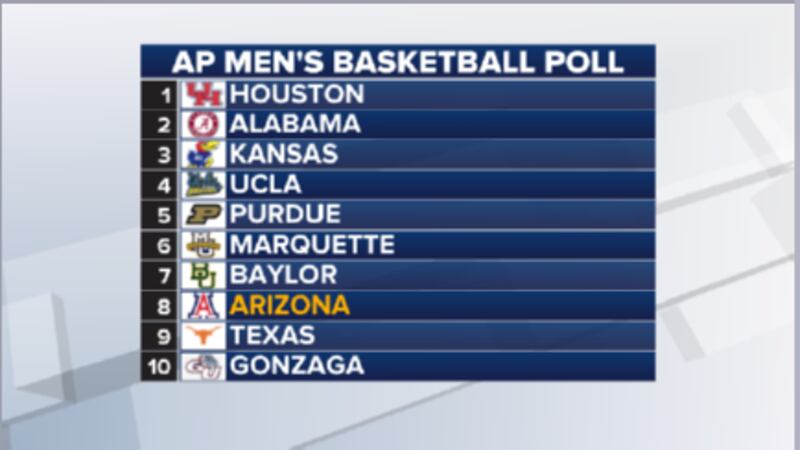 Published: Feb. 27, 2023 at 10:56 AM MST
TUCSON, Ariz. (13 News) - The Wildcats' heartbreaking loss to Arizona State cost them a spot in the Associated Press rankings.
The Wildcats fell one spot to No. 8 in the latest AP rankings released Monday.
The slight drop comes after ASU beat the University of Arizona 89-88 Saturday night at the McKale Center when ASU's Desmond Cambridge, Jr. hit a 60-foot buzzer beater.
Arizona led by 10 before going on on a scoring drought that allowed ASU to take the lead by one.
Arizona was up by one with 29 seconds left, but Arizona State had a last chance after Arizona's Oumar Ballo hit one of two free throws with less than 4 seconds to play.
That's when Cambridge caught the ball with 2.4 seconds left and launched his shot from beyond half court to give the Sun Devils the victory.
The Wildcats next play USC on Thursday.
Copyright 2023 13 News. All rights reserved.