United Way of Tucson and Southern Arizona confers 2023 Circle of Excellence Awards
Recognizes workplace campaigns, generous companies, and individuals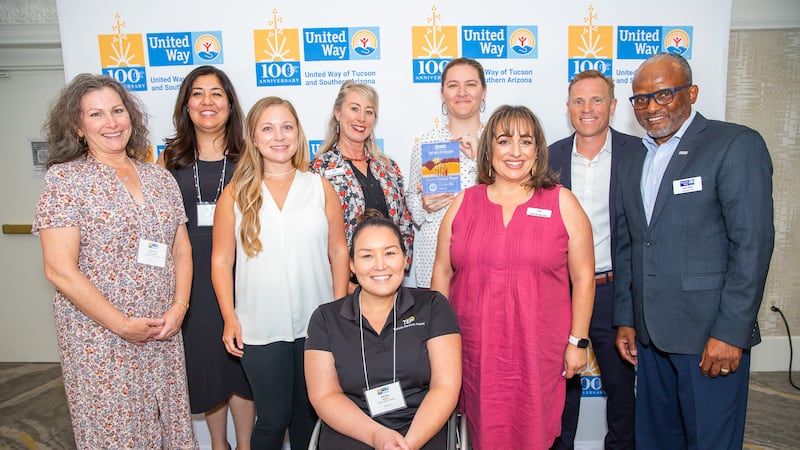 Published: May. 10, 2023 at 3:22 PM MST
TUCSON, Ariz. (13 News) - In its annual celebration of outstanding community champions who volunteer their time, talent, and resources to build a thriving community, United Way of Tucson and Southern Arizona selected and honored its 19th Annual Circle of Excellence Awards winners earlier today at the Doubletree by Hilton at Reid Park.
Emceed by United Way of Tucson and Southern Arizona's past board chair Edmund Marquez, the event served as an exciting backdrop for conferring the following awards.
In addition, Allison Duffy, President of Silverado Technologies, served as Campaign Chair, leading the entire team through a successful campaign for the second year in a row.
Best of the Best Employee Campaign Leader of the Year: Judy Cooper, Procurement Officer, Pima County

Rookie of the Year: Shannon Anderson, Client & Community Relationship Specialist, PNC Bank, Arizona

LIVE UNITED Award: Pima Council on Aging

Building a Better Community Award: Caterpillar, Inc.

Cornerstone Award: UA Cares Ambassadors, University of Arizona Time, Talent, Treasure Award: Deepa Dalvi, Director and Project Leader, Roche Tissue Diagnostics Champions of Caring Award: AGM Container Controls

Partnership Award: Tucson Electric Power

All American Award: Mary Rowley, CEO/Managing Partner, NuPoint Marketing & Market Research

Best Small Company: Rick Engineering

Best Medium Company: Quik Trip

Best Large Company: Freeport-McMoRan
The Michael J. Harris Spirit of Tucson Award, given to the company that demonstrates excellence in corporate involvement and community leadership, went to IBM.
Michael J. Harris was one of the community's most dedicated citizens, as well as a great friend and champion of United Way of Tucson and Southern Arizona. Last year's Michael J. Harris Award winner was GEICO.
"Our community is truly enriched to have the individuals, institutions, and companies, who were awarded today, living, working and giving back here, in Southern Arizona," stated Tony Penn, president and CEO of United Way of Tucson and Southern Arizona. "We are so pleased to be able to honor not only our award recipients but those nominated as well, knowing that all gave something to make the lives of those we serve more equitable, more prosperous, and more fulfilling. And for that, we thank them all," he concluded.
Be sure to subscribe to the 13 News YouTube channel: www.youtube.com/@13newskold
Copyright 2023 13 News. All rights reserved.