Sahuarita police arrest fatal crash suspect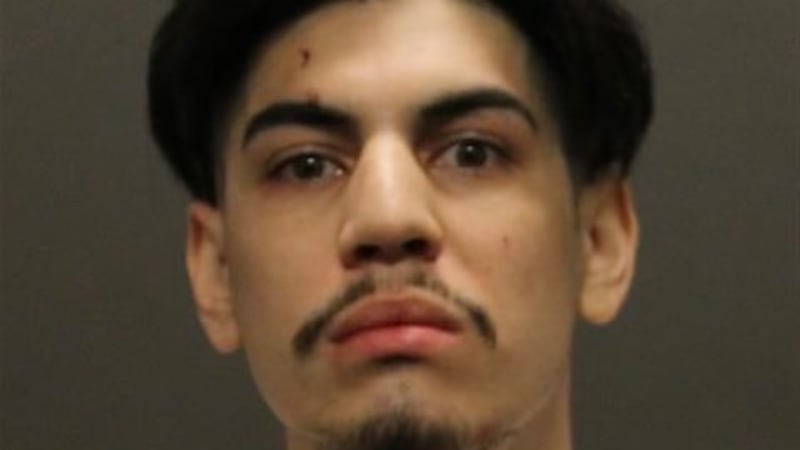 Published: May. 13, 2023 at 1:42 PM MST
TUCSON, Ariz. (13 News) - The Sahuarita Police Department is investigating a fatal vehicle crash that happened just past midnight on S. Old Nogales Highway on Saturday, May 13, around 12:07 a.m.
Officers from the Sahuarita Police Department and Green Valley Fire Department members responded to a two-vehicle crash approximately one-half mile north of E. Quail Crossing Blvd. and on S. Old Nogales Highway.
When police arrived at the scene, they located the two involved vehicles, a red Ford F150 pickup and a white Cadillac sedan. The sedan was fully engulfed in flames, and the pickup was unoccupied. Green Valley FD extinguished the fire.
Officers said the occupant of the sedan died at the scene. The victim is a 20-year-old Sahuarita resident and the victim's identity will be released later.
Authorities said a witness, who came upon the crash before police and fire personnel, told arriving officers that a male who had been directly next to the pickup had left the area northbound on foot.
Officers searched the area and located the male, who was taken to the hospital for medical examination.
During the investigation, Detectives and Traffic Investigators with the Sahuarita Police Department learned that the driver of the Ford F-150 pickup, who was later identified as 24-year-old Tucson resident Camron Ortega, showed signs and symptoms of impairment.
Police arrested Ortega for second-degree murder, a class one felony, driving under the influence, a class one misdemeanor, and leaving the scene of an accident resulting in death, a class two felony.
Authorities said Ortega was booked at the Pima County Jail.
The investigation is ongoing, and the Sahuarita Police Department requests your assistance if you have any information related to this incident.
Please call the SPD TIP Line at (520) 445-7847 anytime. A person leaving a tip on the TIP Line may remain anonymous. Those with information may also call 911 or (520) 344-7000 during business hours to speak with an officer.
Be sure to subscribe to the 13 News YouTube channel: www.youtube.com/@13newskold
Copyright 2023 13 News. All rights reserved.