Body found in desert area near Lost Dutchman State Park
Published: Jun. 13, 2023 at 8:22 AM MST
|
Updated: Jun. 13, 2023 at 3:51 PM MST
FORT MCDOWELL, AZ (3TV/CBS 5) -- The Maricopa County Sheriff's Office is investigating after a body was found in the desert northeast of Apache Junction early Monday morning.
Deputies were dispatched just before 7 a.m. after someone reported finding a body in a bonfire pile close to the Bulldog Canyon - Hackamore area, east of State Route 88 and Lost Dutchman State Park.
Homicide detectives responded to the Tonto National Forest site and are now investigating, but no other details have been released. MCSO has yet to identify the victim.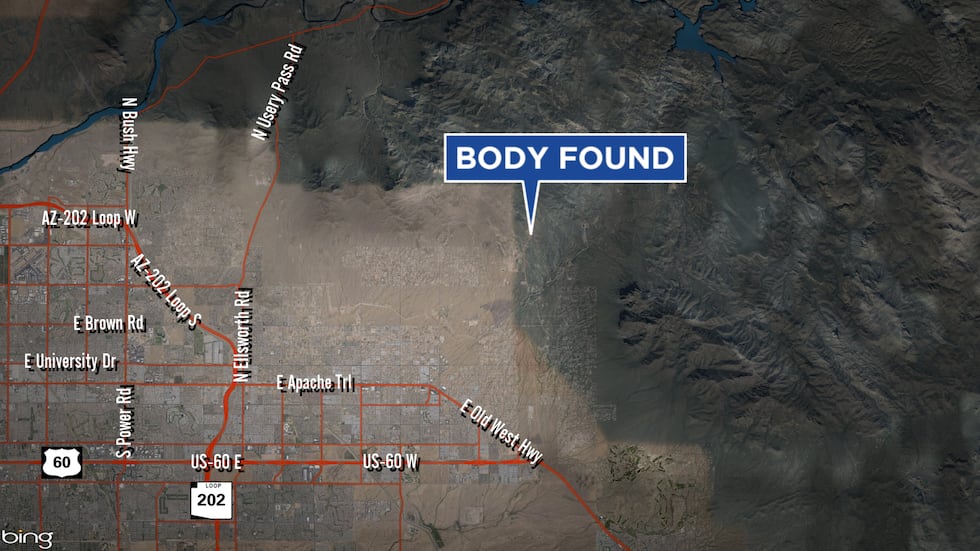 The Maricopa County Sheriff's Office said they couldn't give any more details to ensure the investigation's integrity. "I think investigators always start out being a little more conservative and leaning toward homicide and taking that precaution," said former Phoenix PD homicide sergeant Troy Hillman.
Hillman said the fact that MCSO isn't revealing more information right now could be pretty telling. "Typically if it was more of an accident or something along those lines, it was very clear, yeah, typically investigators would say that. So there may be signs of foul play," said Hillman.
MCSO wouldn't confirm whether or not the body itself was burned inside the bonfire pit or the condition of the remains. Still, Hillman said if they are dealing with a burned body in any capacity, that can delay putting puzzle pieces together. "Your best, most probative evidence is typically with the body, whether it be fingernail scrapings for DNA, that kind of thing. You can tell what happened to the body, and then you look for things around the scene, so I would think it would be a little more detrimental to have a burned body if that's in fact what they're looking at," said Hillman.
Hillman said that even if the body is burned, the skull would likely remain intact and reveal whether or not there was any blunt force trauma. Once they identify this victim, Hillman said they would look at cell phone pings and what that person did 24 and 48 hours before to figure out how they got there.
While a remote desert area like this may appear challenging to find evidence, it may also help point investigators in a specific direction to narrow down possible killers. "It also speaks to potential suspects as being potentially familiar with that area and/or wanting to have some sort of solitude to commit the heinous act or dump the body," said Hillman.
See a spelling or grammar error in our story? Please click here to report it and include the headline of the story in your email.
Do you have a photo or video of a breaking news story? Send it to us here with a brief description
Copyright 2023 KTVK/KPHO. All rights reserved.