Man dead in Tucson crash, another man arrested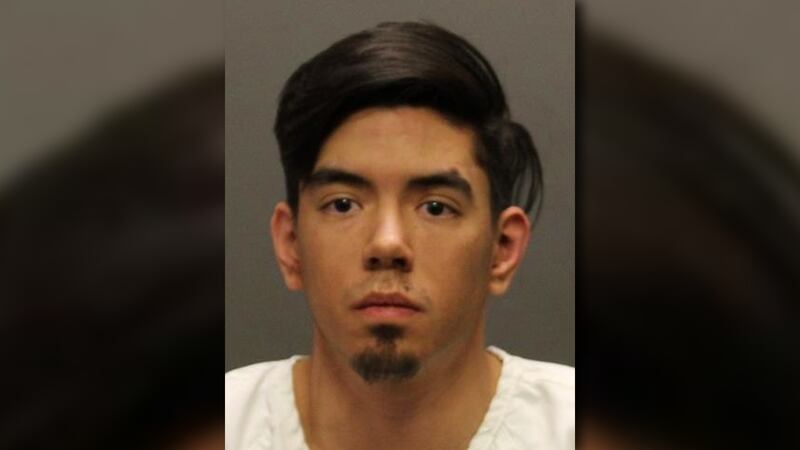 Published: Jul. 9, 2023 at 5:23 PM MST
TUCSON, Ariz. (13 News) - A head-on crash early Sunday morning, July 9, killed one person and has another man facing charges.
Tucson Police says officers responded to the intersection of South Campbell Avenue and East Canada Street about 2 a.m. after receiving a report of a serious-injury collision.
The driver of a white 2001 Nissan Altima was pronounced dead at the scene and was identified as 33-year-old Raul Zepeda Gonzalez.
A female passenger is being treated at the hospital for critical injuries suffered in the crash.
The driver of the other vehicle, a Toyota FJ Cruiser, was transported to the hospital for serious but non-life-threatening injuries.
TPD says it appears the FJ Cruiser was speeding south on Campbell Avenue, swerving back and forth between the median and curb lanes, before drifting into oncoming traffic, and hit the northbound Nissan Altima.
Officers determined the driver of the FJ Cruiser, who was identified as 22-year-old Julian Anselmo Sosa, was impaired at the time of the crash.
Once released from the hospital, Sosa was booked into the Pima County Jail. He faces charges of manslaughter, aggravated assault, and felony criminal damage.
TPD says detectives processing the scene also found illegal drugs and paraphernalia in the victim's Nissan.
Any possible impairment on his behalf will be determined at a later time through medical reports.
Be sure to subscribe to the 13 News YouTube channel: www.youtube.com/@13newskold
Copyright 2023 13 News. All rights reserved.