Woman pleads guilty in fatal stabbing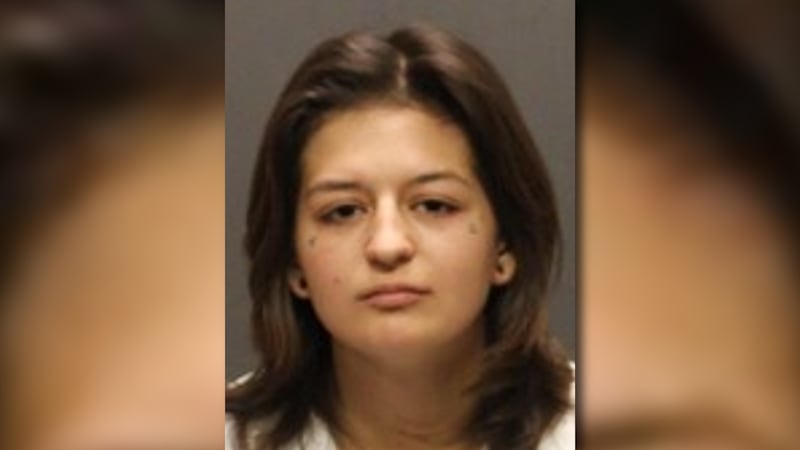 Published: Oct. 17, 2023 at 11:19 AM MST
|
Updated: Nov. 20, 2023 at 5:19 PM MST
TUCSON, Ariz. (13 News) - A woman who pleaded guilty to a fatal stabbing will spend 16 years in prison for second-degree murder.
St. Clair also got 1 1/2 years for assaulting a corrections employee while in jail on August 13, 2023.
The terms will run concurrently (at the same time).
On October 17, 2023, Alexandrea Rae St. Clair pleaded guilty to second-degree murder in connection with the June 7 death of Tyler Nahoopii. She had been facing first-degree murder charges.
According to the interim complaint, St. Clair admitted to stabbing the 31-year-old Nahoopii in the neck because he "deserved it" and "for justice." The document said investigators found a bloody knife in a bag St. Clair was carrying.
She alleged that Nahoopii raped another woman with whom he and St. Clair had spent several hours in a car at a Circle K at South Park Avenue and East Bilby Road.
The other woman, who has not been named, was not found and has not filed a report about any of the incidents.
Security video showed Nahoopii and the two women get out of the vehicle several times and rummage through it. At one point, Nahoopii approached two people at the gas pumps. When he returned to the vehicle, St. Clair stabbed him in the neck, according to the complaint, then left the scene in the vehicle, which was registered to St. Clair.
St. Clair was arrested later that day during a traffic stop in a different vehicle. She was with two people who said St. Clair went to their home and told them her car was "hot," according to the complaint.
Police say she took a video and investigators found a selfie on her phone that showed she had blood on her hand and forehead.
When police asked her why she didn't leave while Nahoopii was away from the car, St. Clair said she didn't want him to hurt anyone else. She said he had threatened her that she was next, in reference to the alleged sexual assault.
Be sure to subscribe to the 13 News YouTube channel: www.youtube.com/@13newskold
Copyright 2023 13 News. All rights reserved.