A desperate message from Tucson parents suing Snapchat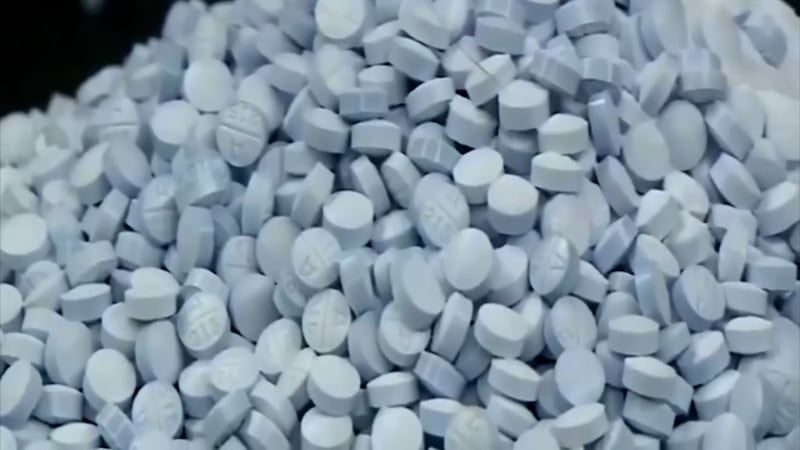 Published: Oct. 19, 2023 at 7:50 AM MST
TUCSON, Ariz. (13 News) - The tragic overdose death of a Tucson teenager is revealing the potential dangers of social media platforms.
Chris and Shannon Rasmussen's son, Luis, died on October 15, 2020. They are now part of a handful of families suing the social media platform Snapchat claiming the social media platform played a role in their children's deaths.
The Social Media Victims Law Center (SMVLC), is the law firm representing the 27 families included in the lawsuit.
"He was such a shining star, he was so loving and caring," Rasmussen described his son. "He would listen. He was just so compassionate."
According to a press release, the families have kids who died after taking Fentanyl-laced pills purchased from drug dealers on Snapchat. SMVLC claims each person who died believed they were purchasing prescription medications like Percocet, Oxycodone, or Xanax, to later tragically find out they were instead sold counterfeit pills containing lethal doses of fentanyl.
The Rasmussens said this is how their 17-year-old son died. They said Luis Rasmussen died from fentanyl poisoning after taking a pill he thought was Xanax. He was able to connect with a drug dealer through Snapchat.
"Luis was our everything, I mean we did so much with him," Rasmussen said. "We traveled all over the place."
Sunday, October 15, 2023, marked three years since Luis's passing.
"When he passed it was just absolutely devastating," Rasmussen recalls.
On Wednesday, October 18th, 2023, the Rasmussens were in attendance as the L.A. County Superior Court heard Snapchat's motion to dismiss their lawsuit.
A Snapchat spokesperson tells 13 News with the filing of the motion to dismiss, the social media platform doesn't comment on active litigation, however, offered this statement.
"It is devastating that the national fentanyl epidemic has taken the lives of so many people and we have great empathy for families who have suffered unimaginable losses," the spokesperson said. "At Snap, we are working hard to stop dealers from abusing our platform."
The families allege Snapchat has become a safe haven for drug dealers who can operate without fear of prosecution.
"We don't want to be here and I'm sure not one of us wants to be here. But we are," Rassmussen said. "Why are we here? Because we have all suffered the same type of loss."
According to Snapchat's spokesperson, the company uses cutting-edge technology that helps proactively find and remove drug content and accounts. In addition, Snapchat also blocks search results for drug-related terms, redirecting Snapchatters to resources from experts about the dangers of fentanyl.
"We continually expand our support for law enforcement investigations helping them bring dealers to justice, and we work closely with experts to share patterns of dealers' activities across tech platforms to more quickly identify and stop illegal behavior."
The lawsuit claims Snapchat ignores and refuses law enforcement's request for information needed to prosecute.
The lawsuit also includes allegations that features such as disappearing messages like "my eyes only" and "snap map", encourage, enable, and facilitate the illicit sale of illegal drugs.
"We are here because we don't want this feeling that we have been experiencing over the last three years," Rasmussen said. "We don't want a single other family to ever have to go through the same thing we are feeling again."
The Rasmussens said even if their efforts only save one child from an overdose. In the end, it will save another family from pain.
"He doesn't have the luxury of having purpose anymore, so we are picking up that baton and trying to make his passing worthwhile and make sure other kids do not pass away in the same fashion."
The judge was unable to come up with a decision and will have 90 days to review the information presented and decide how the case proceeds.
Snapchat has previously stated that they have a zero-tolerance policy for illegal activities on their platform. They also have a team dedicated to monitoring and removing content that violates their community guidelines.
However, the lawsuit claims Snapchat is not doing enough and needs to do more to prevent illegal activities from happening on the app.
Be sure to subscribe to the 13 News YouTube channel: www.youtube.com/@13newskold
Copyright 2023 13 News. All rights reserved.