Lockdowns lifted after reports of armed student in Safford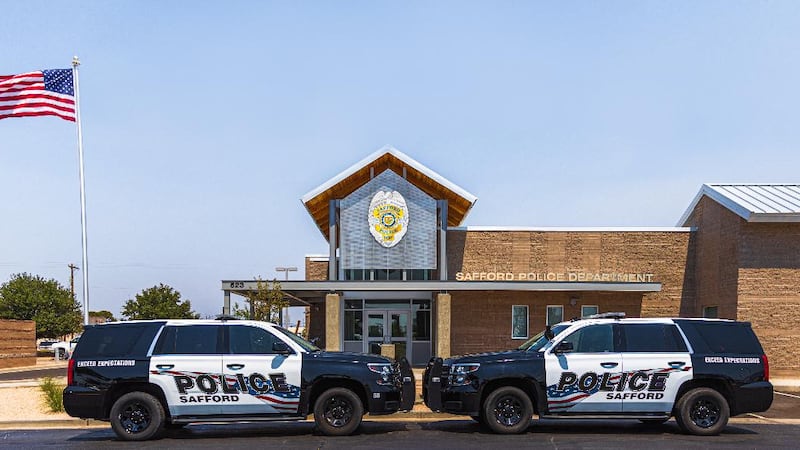 Published: Oct. 27, 2023 at 10:24 AM MST
TUCSON, Ariz. (13 News) - The Safford Police Department has released new information about reports of an armed student at Safford schools early Friday, Oct. 27.
The Safford PD, Pima PD, Graham County Sheriff's Office and Arizona DPS were called to Safford High at around 8:40 a.m. for reports of a student on campus with a gun.
The Safford PD said the school was put on lockdown, as were surrounding schools and daycares.
Authorities said students claimed they heard someone cycling a gun in one of the bathrooms while also removing their clothing. Another student claimed they saw the unidentified person with a handgun earlier in the day.
The Safford PD said video surveillance was reviewed and the incident could not be corroborated. A full search of the school was completed with no evidence of a gun.
Authorities said Safford High students were brought to a reunification point and released. The other schools and daycares resumed normal activities.
The investigation is ongoing.
"The Safford Police Department would like to thank our partner agencies for their rapid response and continued support. We would also like to thank the students and faculty at the Safford Schools. Their response to this incident was controlled and orderly allowing us to operate in an efficient manner, "Safford PD said in a statement.
The Safford PD will work with the district to ensure safety within the schools and extracurricular activities, including tonight's football game.
Be sure to subscribe to the 13 News YouTube channel: www.youtube.com/@13newskold
Copyright 2023 13 News. All rights reserved.