Accomplished Tucson musician pleads guilty to slashing throat of random stranger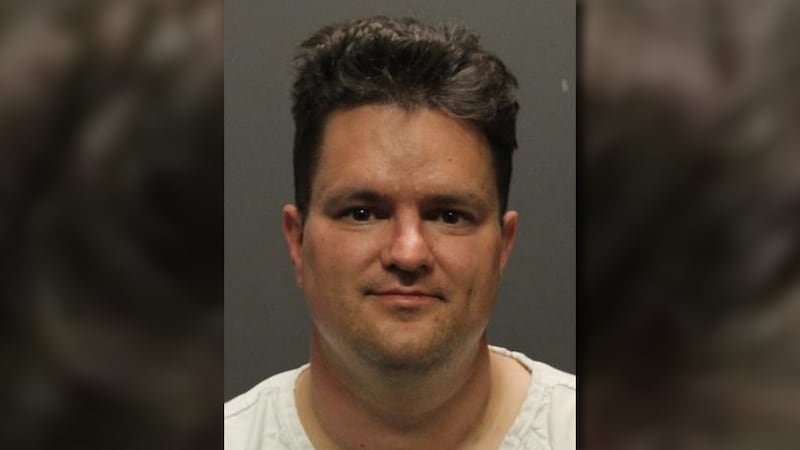 Published: Nov. 2, 2023 at 5:48 PM MST
|
Updated: Nov. 2, 2023 at 5:49 PM MST
TUCSON, Ariz. (13 News) - An accomplished musician in Tucson has pleaded guilty to slashing the throat of a random stranger outside a Home Depot earlier this year.
Michael Moynihan Jr. was in court Thursday, Nov. 2, and pleaded guilty except insane to attempted first-degree murder.
The 35-year-old Moynihan was then sentenced to 10 1/2 years in the Arizona State Hospital.
13 News' Valerie Cavazos has covered Moynihan's case several times last month. You can watch her previous stories below.
Moynihan is also a convicted felon and has a well-documented history of mental illness. Court documents show he suffers from "schizoaffective disorder" and that "he hears voices, has grandiose beliefs, and hallucinates.
After his arrest following the attack, Moynihan told police "he was excited that he was able to go through with the stabbing" and "he would try to kill someone if he was released from jail."
Three years earlier at his apartment complex, tenants reported he had "acted strange and paranoid about government spooks".
Later that same day, Moynihan showed up with a handgun at a Circle K on Speedway. He was accused of pointing the gun at employees and was seen "dancing and singing in the parking lot."
He then fled to New York with both weapons but got caught.
Moynihan "spent several months at Riker's Island in the mental health unit" before he was allowed to post-bond and return to Tucson with his family.
He reached a plea deal -- four counts of aggravated assault with a deadly weapon reduced to only one.
A judge sentenced him to five years probation and his conditions of release included taking his prescribed medications.
Be sure to subscribe to the 13 News YouTube channel: www.youtube.com/@13newskold
Copyright 2023 13 News. All rights reserved.