Reporter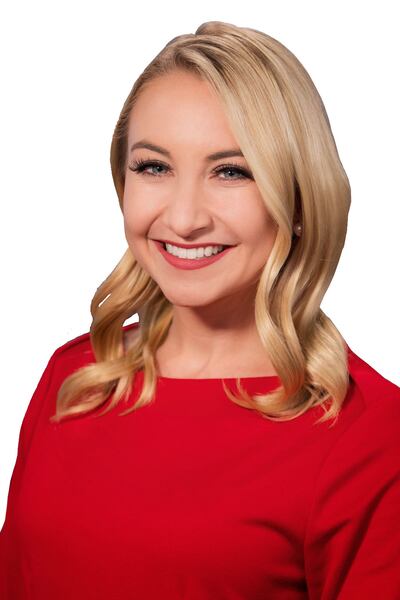 KOLD reporter Brooke Chaplain
Born and raised just 45 minutes from "the birthplace of a nation," Brooke Chaplain grew up in Virginia Beach, Virginia.
Brooke got her degree in Broadcast Journalism from West Virginia University. Let's go Mountaineers!
Before making her way out west, Brooke spent time in Wheeling, West Virginia, where she anchored and reported in the Ohio Valley for WTRF.
Brooke is a bubbly, hardworking multimedia journalist and is excited to call southern Arizona her home.
When she is not at the station, you can find Brooke traveling to new cities, exploring new restaurants, getting an iced coffee, cuddling with her mini dachshund, Olive and cheering on her favorite sports teams.
Want to get in touch with Brooke? Email her or look her up on Facebook, Instagram or Twitter.
Contact Brooke
• Email: brooke.chaplain@kold.com
• Facebook: https://www.facebook.com/BrookeChaplainTV/
• Instagram: https://www.instagram.com/brookechaplaintv/
• Twitter: https://twitter.com/BrookeChaplain