Consumer Investigative Reporter
Rocky Hill, CT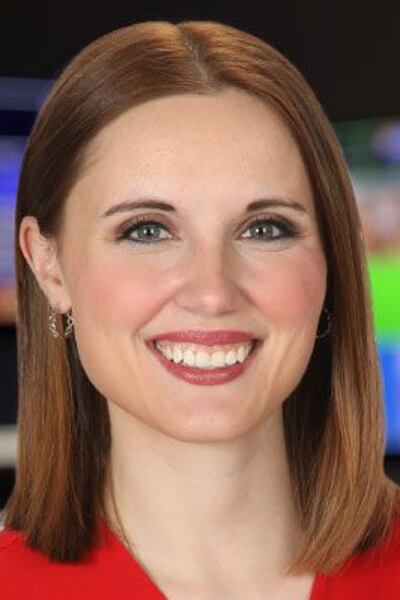 Cassidy Williams is the consumer investigative reporter for WFSB Channel 3. She joined the team in January 2023.
Cassidy is excited to be back on the East Coast for the first time since graduating high school. She was born and raised in Bucks County, Pennsylvania.
Most recently, Cassidy was a reporter and fill-in anchor at FOX6 in Milwaukee. During her four years there, she covered everything from the unrest in Kenosha to the Bucks 2021 Championship. She earned several Chicago/Midwest regional Emmy nominations including for Best Daily News Reporter in 2022.
Prior to Milwaukee, Cassidy was a multimedia journalist at WSBT in South Bend. Before that, she was a student at The University of Illinois at Urbana-Champaign. She graduated with degrees in both Broadcast Journalism and Political Science with minors in Sociology and Public Relations.
Cassidy takes pride in her empathetic storytelling. She knows first-hand what it's like to be the one interviewed on your worst day. In 2019, she was one of more than 100 people who lost everything in an apartment fire. She uses that experience to ground her coverage of sensitive and emotional topics.
While she has covered many different things, Cassidy's passion has always lied in investigative journalism. She is honored to now help the people of Connecticut dig into issues and get results.
Outside of work, Cassidy is a proud cat mom who loves being outside and eating tacos. She is always looking for recommendations for good bike trails and authentic Mexican food.
Updated: Aug. 3, 2023 at 10:38 AM MST
|
By
Ayah Galal
,
Cassidy Williams
and
Emily Van de Riet
A mother in Connecticut is facing manslaughter charges after her 2-year-old son fell from a third-story apartment window and died last month.
Updated: Jul. 5, 2023 at 12:42 AM MST
|
By
Cassidy Williams
and
Gray News staff
While on a trip to Target, the boy and his father were approached by three men, who claimed to be working with the popular YouTuber Mr. Beast.
Updated: Apr. 28, 2023 at 5:18 AM MST
|
By
Jay Kenney
,
Audrey Russo
,
Rob Polansky
,
Cassidy Williams
and
Gray News staff
Police said a .22mm gun was in the 18-year-old student's bookbag.