Medical marijuana patients start growing their own
Published: May. 18, 2011 at 3:03 AM MST
|
Updated: Mar. 2, 2018 at 4:19 PM MST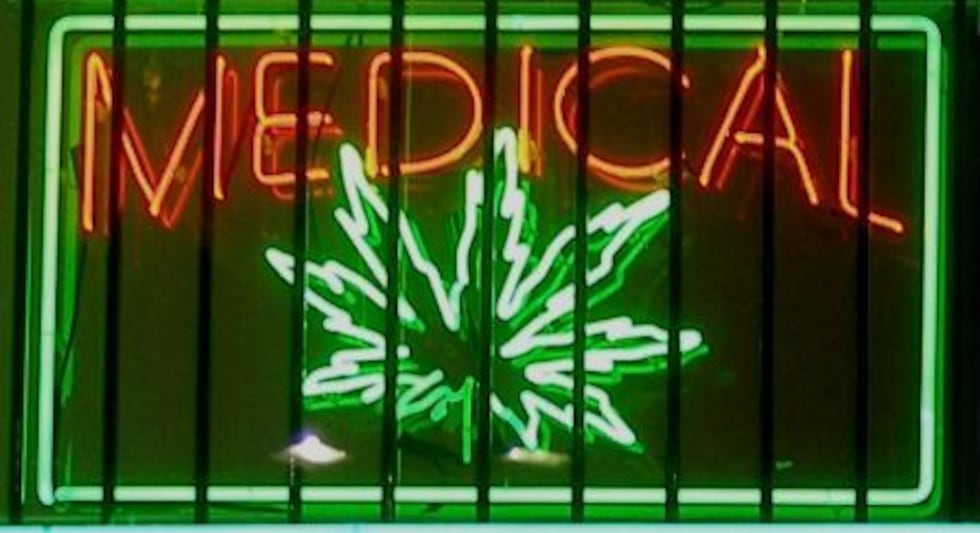 As Arizona's medical marijuana laws go into effect, dispensaries are still waiting for word as to when they can open their doors, but some people are not waiting for them.
Applicants who have already received medical marijuana cards and the green light to cultivate pot for personal use, have already started cultivating the plant at home.
We got a sneak peak at one of the first grow operations in Tucson.
Corey Miller, who applied for a medical Marijuana card and check-marked the box asking whether he intended to cultivate plants for personal use, had already received his card, and started the process.
"I'm new at this, so I just went and bought every book I could find and read up on it, and learned from Marijuana 101," said Miller.
He had six Marijuana plants growing in a hydroponics set up, behind his curtained closet.  Miller requested us not to disclose his address, and said he needed medical Marijuana for the pain and injuries he sustained while serving the country.
Miller, a retired Army Lt. said he was injured by an Improvised Explosive Device while traveling in a convoy in Afghanistan.  Two of his fellow soldiers were killed in that attack."
"I have carpal tunnel in my veins, a lot of pain in my foot, and titanium screws in my body," said Miller.
He took six pain pills a day, including Vicodin and Percocet, and said the prescription medication made him tired, and unable to function.
Miller felt medical Marijuana was a much better way to control his pain and manage to live his everyday life without the heavy side-effects.
KOLD News 13 asked Miller if he worried about federal laws stating marijuana was still illegal.
Miller said he hoped the Feds would not worry about sick little guys like him, but go after the bigger guys who grew and sold Marijuana illegally.
Jill Wohlfiel, a spokeswoman for the South West Arizona Patient Alliance (SWAPA) said patients were allowed to cultivate up to 12 plants for personal use.  Caregivers who were approved from the state could also cultivate plants for up to four patients.
Millers said he would make sure to follow all the state guidelines, and do things by the book.
SWAPA officials said they intended to stand up for all of the patients who received medical Marijuana cards and make sure they were not harassed by law enforcement agencies for exercising their rights under their Patient Bill of Rights.
Miller declined to disclose where he bought his Marijuana growing's from, but said local weekly publications and specialty magazines had plenty of advertisements from sellers.
SWAPA plans to hold monthly educational classes for those interested in supporting, growing, or applying for medical Marijuana cards.
The classes would teach them all about the use of medical Marijuana, including various ways to consume it, such as by cooking it into breads, soups, and cookies, and burning it and inhaling vapors for those who preferred not to smoke.
SWAPA is recruiting members,  and trying to raise money for those who are on disability or a fixed income and cannot afford the $150 application fee for a medical Marijuana card.