Killer bees attack, kill farm animals in Bisbee
Published: Sep. 15, 2011 at 3:08 AM MST
|
Updated: Mar. 2, 2018 at 4:19 PM MST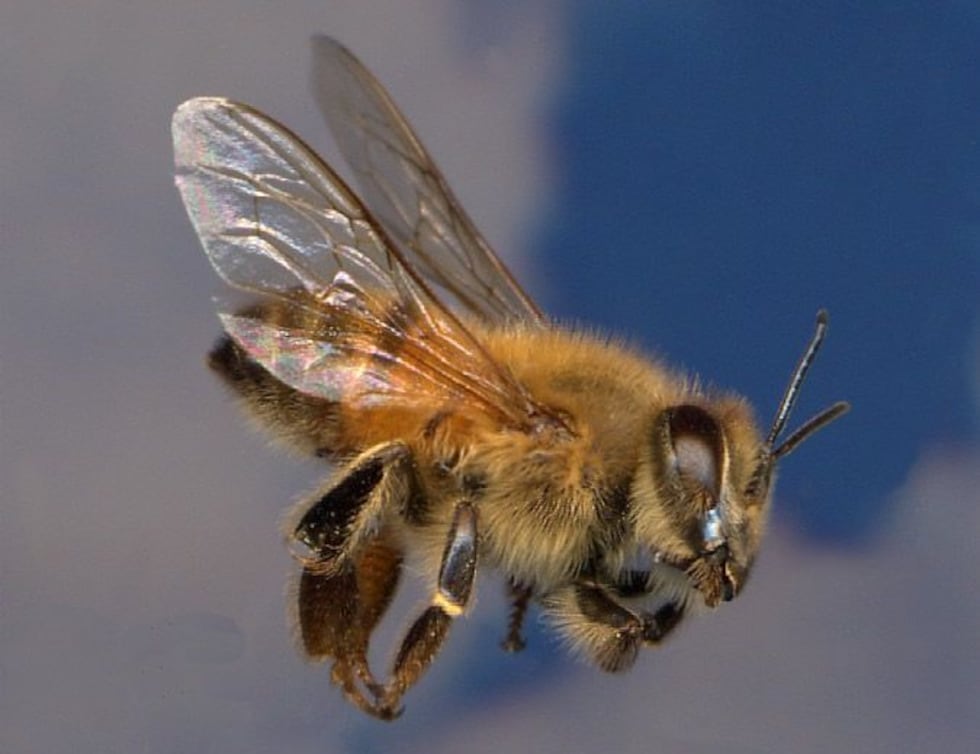 BISBEE, AZ (KOLD) - Killer bees attacked several farm animals at an animal farm located off U.S. 80 in Bisbee, killing a 1,000 pound hog.
KOLD News 13 has obtained exclusive footage of this bee attack, thanks to a local freelance videographer who caught it all on tape.
Al Signori provided KOLD News 13 with the raw footage, saying it was one of the worst bee attacks he has ever filmed.
Signori was with "The Bee Killer", Reed Booth responding to the call of a huge hive found in an out building of the animal farm belonging to Jane Hewitt.
Booth said the hive weighed about 200 pounds, and was home to more than 250,000 Africanized killer bees.
The video showed a big swarm of bees buzzing around a hog, and stinging it.
Things got worse when the bees turned their fury on the farmers, who were trying to move the farm animals to safety.
Hewitt was stung several times on her face, and her arms.
"I jumped into a car but the passenger side window was down, and they came in a black cloud towards me.  I tried to swat at them and get them out the drivers side window."
Hewitt said at least three bees went into her ears, and one got stuck between her glasses.
"This hand that did the swatting was so swollen up, it looked like I had been boxing without gloves," said Hewitt.
Animal caretaker Ian Peters said he had never seen anything like it.
"It was pretty bad.  I got stung at least four or five times," said Peters.
Booth said he had responded to several killer bee attacks this year, and they seemed to be much worse.
"I do most of the Africanized bee eradications for the sheriff's department, the fire department, and the border patrol.  They're much ornier this year for some reason.  This is the worst I've seen in ten years," said Booth.
Booth added that he was surprised that the bees could kill a 1,000 pound pig layered with several inches of skin and fat.
One hog was killed, another 800-pound pregnant sow suffered extensive injuries and went into a coma. She also lost all of her babies.
Booth said people who find killer bee hives on their property should contact an expert.  Trying to remove it  yourself could have deadly results.
Copyright 2011 KOLD. All rights reserved.