Deadly desert: fly-along with Office of Air and Marine
Published: Jul. 2, 2013 at 10:16 PM MST
|
Updated: Apr. 9, 2014 at 7:08 PM MST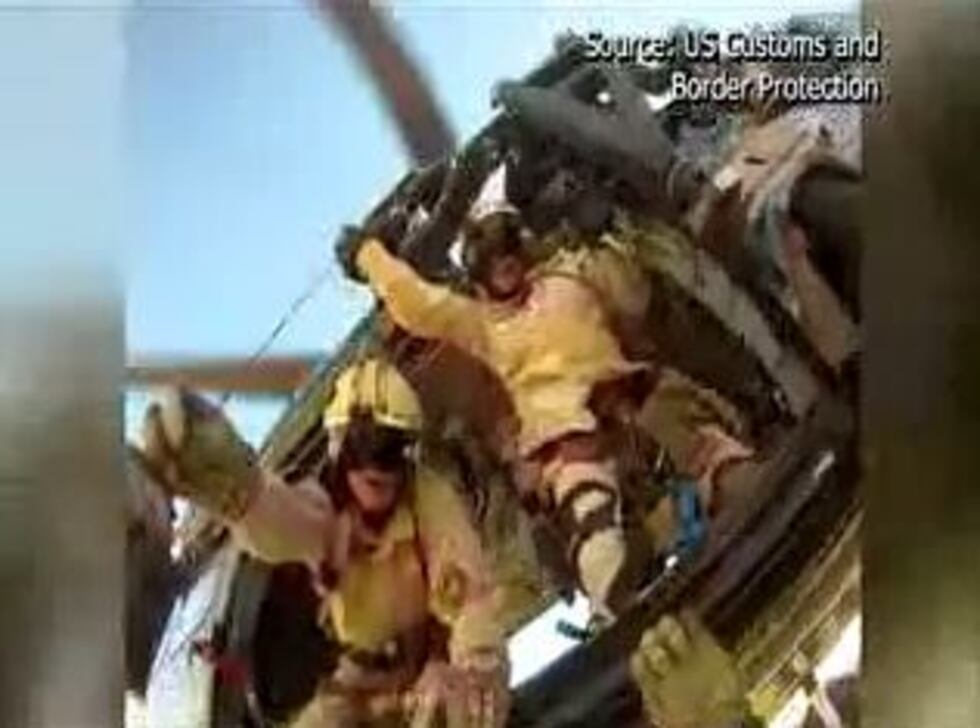 TUCSON, AZ (Tucson News Now) - This Blackhawk helicopter weighs 22,000 pounds. It carries a handful of pilots and agents, and when they're on a mission, and the pressure's on, they rely on their hours of technical training.
The Office of Air and Marine performs much of the air support 24/7 in Southern Arizona: everything from rescuing injured hikers to finding and capturing suspected border crossers.
"[We're] typically first on scene and usually last on the scene," Eric Hughes said.
The Office of Air and Marine is a sibling to Border Patrol. They work cooperatively and separately under Customs and Border Protection.
Our cameras got exclusive access to this high flying training. We were side by side with agents as they drilled through techniques to get from air to ground.
"You're able to see exactly what it feels like to be that patient being rescued off the side of a mountain," Hughes said.
There's the fast rope for sliding down, like a firefighter's pole; rappelling for longer distances; and the hoist, which mechanically drops and raises a hook much further than the rest.
"We can retract the hoist at 300 feet and it's rated for 600 pounds," Mickey Hohol said. "So if you've got a very heavy patient and an agent with a lot of tactical gear, you can get pretty close to that max limit."
That hoist has only been used in the Tucson Air branch for about two years. It gets OAM into places few other medics can go.
"Guy got off trail, fell down and broke his knee. In this case, had to be the hoist because you're looking at 100 feet sheer cliff face and the guy fell another 15 feet after that. So we're looking at least 115 feet straight down," Hughes said.
But it's not all rescues.
OAM also conducts law enforcement, sometimes working with Border Patrol to track down smugglers from the air.
"A lot of the guys would just get away if we didn't have these platforms, these capabilities to deploy our guys. If it the terrain becomes too rough for the agents to run on, we'll follow them," Hughes said. "He'll follow the bad guys till they get to point where we can insert and we'll deploy and we'll catch the guys within a matter of minutes."
There are some times when OAM finds a patient or a suspect somewhere the helicopter can't land.
The team uses a move called a "short haul." The person starts on the ground, is attached to the agent and the rope and lifted off, eventually being dropped where it's safe for the Blackhawk to land and then load.
"Any time we don't have to the put the aircraft in dangerous profile, [such as] landing on boulders or putting one wheel on a cliff, it makes for overall safer environment," Hohol said.
No matter whether the situation is law enforcement or a rescue of life and death, the Office of Air and Marine uses these tools and tactics to get the job done.
What I think is very cool is when you go out to help people," Hohol said. "There's nothing like seeing the look on someone's face when they're in distress and they understand you're there to help them. It's a pretty cool feeling."
Copyright 2013 Tucson News Now. All rights reserved.