Mexican baseball coming back to Tucson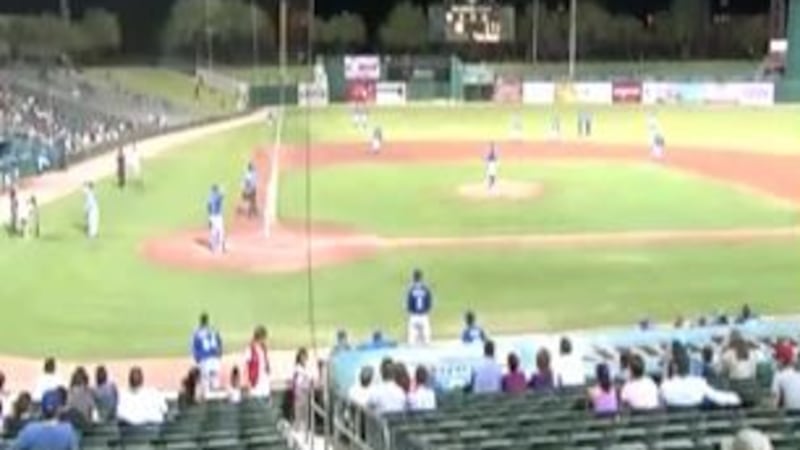 Published: Aug. 28, 2014 at 10:37 PM MST
|
Updated: Sep. 11, 2014 at 10:48 PM MST
TUCSON, AZ (Tucson News Now) - The Mexican Baseball League has announced it will be returning to Kino Sports Complex for the fourth annual baseball and fiesta tournament.
It will run for four days, Oct. 2 through 5, and will feature eight games between some of the best and most popular professional baseball teams in Mexico.
"The energy of the fans, the music and fun make this a unique experience for all baseball fans that transcends borders and language," says one of the events founders Jack Donovan.
The tournament is sponsored by Cox Communications and Visit Tucson. 

The event is important because it's one of the engines which has revived the Kino Sports Complex at a time there was much concern about its future.
When major league spring training baseball left town, it also took the $1.3 million it generated at the stadium during the six weeks the players were in town.
But the county has crossed that thresh hold once again, generating $1.2 million by hosting a variety of events at the stadium year round, including concerts, soccer events and festivals.
"Baseball has always been a big money maker for us," says District V County Supervisor Richard Elias.
Baseball has helped keep taxpayers at bay and to pay the bills.
According to a report issued by the County Administrator, baseball continues to be the big money maker at the stadium complex.
In 2014, soccer generated $206,476 while baseball brought in $550,297.
The county established a fee program for those who want to lease the stadium and its facilities, like the Mexican Baseball Fiesta.
"We pay rent, we rent the clubhouse, we pay a percentage of concessions, we pay a percentage of ticket sales," says Mike Feder, President of the Mexican Baseball Fiesta. "So the county benefits."
But the county benefits in other ways too.
"When we counted the cars in the parking lot, 25 percent of them had license plates from South of the border," Feder says.
Media from many parts of Mexico also come to Tucson to cover the games.
"Their social media, their video, their websites all have the byline of Tucson, Arizona," he says.
Copyright 2014 Tucson News Now. All rights reserved.