Police investigate possible crime spree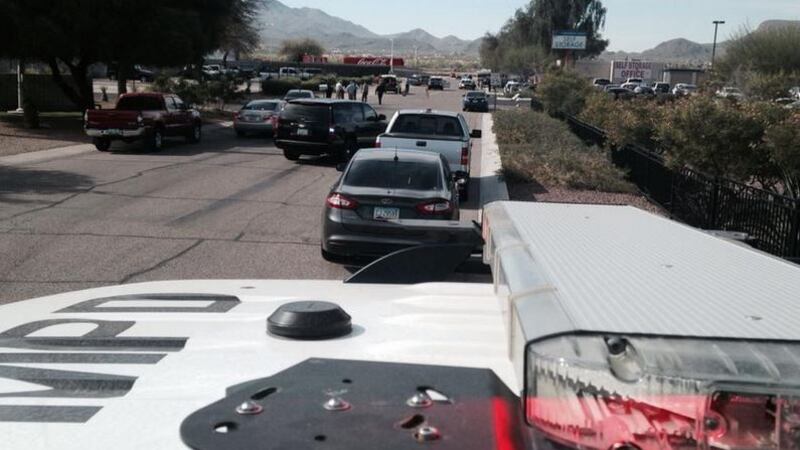 Published: Feb. 19, 2015 at 4:45 PM MST
|
Updated: Mar. 2, 2018 at 4:22 PM MST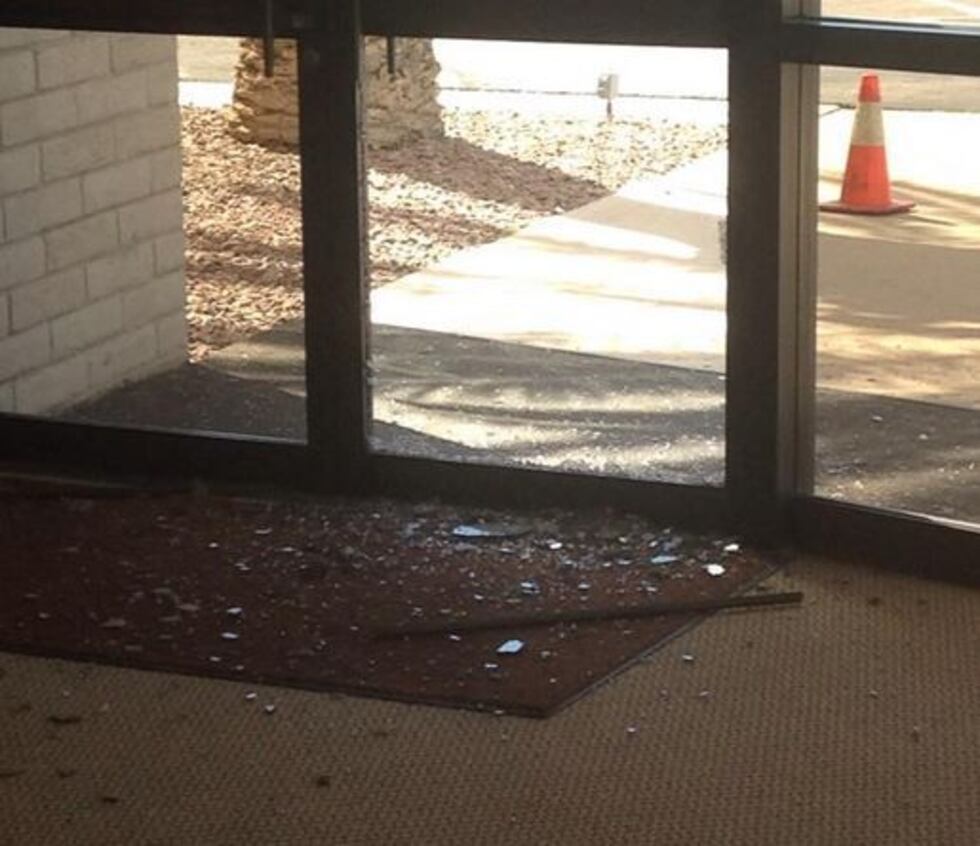 TUCSON, AZ, AND MARANA, AZ (Tucson News Now) - Police are investigating the possibility that a shooting incident in Marana on Thursday may be connected to a crime spree earlier in the day in Tucson.
Marana Police say a man suspected of stealing a rifle from a Walmart was taken to University of Arizona Medical Center in serious condition with injuries suffered when he was hit by a police cruiser in an effort to stop him as he fled on foot from the scene of a nearby shooting incident. Police had originally reported that the man had suffered a gunshot wound, though there was no evidence that police had fired a shot.
Tucson Police say it is possible the suspect in the Marana shooting incident may have been involved with a string of illegal activity including a convenience store robbery, a break-in and fire at a church and a car theft near Randolph Golf Course.
According to Marana Police, the suspect was fleeing from the Walmart at 8280 N. Cortaro Road, near I-10, where he allegedly had stolen a rifle at about 9 a.m.

The pursuit came to an end outside nearby Continental Ranch Self Storage at 5650 W. Coca Cola Place, where a Marana police officer hit the suspect with his cruiser. The suspect had already been intercepted by police in the vicinity of the post office at 5800 N. Business Park Drive, where he pointed the rifle at his head multiple times and threatened suicide before fleeing again and firing the gun in another direction.
Police do not know if he fired the gun toward officers, and no one was hit by the bullet. But police knew he had to be stopped immediately.
"This was a dangerous felon who'd been on a crime spree throughout the morning," said MPD Sgt. Chris Warren. "He'd just stolen a weapon, loaded it, was not obeying commands from officers and was walking toward occupied businesses. It's a busy time of morning, a lot of employees at work, a lot getting ready to come out for breaks, he's walking toward those businesses. So we had to take immediate action and make sure he didn't get inside those businesses."
Tucson Police were also at the Marana scene. According to Marana Police, the suspect allegedly abandoned a stolen vehicle at the store.
Police are investigating whether the three earlier incidents in Tucson are connected to the suspect in Marana. According to police, the crime spree began with a theft at a convenience store at Columbus Avenue and 29th Street, then the Tucson Baptist Temple at 1525 S. Columbus Avenue was broken into and was damaged by a small fire. Finally, there was a home invasion and car theft reported on the 3900 block of East Paseo Dorado, near 22nd Street and Alvernon Way.
Senior Pastor Brent Armstrong said he believed the person responsible for the store theft, then broke into the church looking for a place to hide. He says damage is going to cost the church thousands of dollars and he is not sure whether they will be open for service on Sunday.
The break-in suspect broke several other windows in the church and started the fire before fleeing. From there, police believe he confronted a family on Paseo Dorado, where he allegedly stole their car and headed to Marana.
In Marana, police say Walmart employees reported seeing the suspect allegedly take a rifle from the store. Police responded and intercepted him outside the post office. After firing his gun, he continued to run south until a police officer used his cruiser to drive through a concrete wall, hit the suspect and ultimately take out the threat outside the self storage facility.
Copyright 2015 Tucson News Now. All rights reserved.