Tucson to see new mailboxes that thwart thieves
Published: Mar. 21, 2015 at 1:37 AM MST
|
Updated: Feb. 28, 2018 at 5:17 PM MST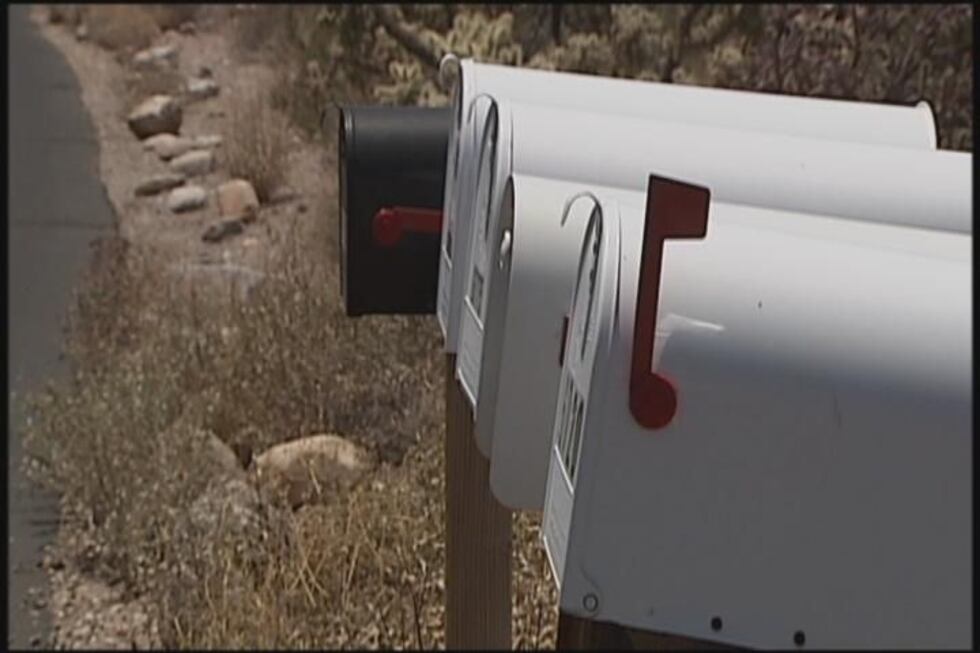 TUCSON, AZ (Tucson News Now) - Certain neighborhoods in Tucson could see new community mailboxes with better security features in coming weeks.
A recent rash of mail thefts in Tucson has prompted the U.S. Postal Inspector's Office to take on a stronger enforcement and preventive measures in thwarting mail theft.
Two arrests were made last week in mail theft cases in the east side, according to Tucson-area U.S. Postal Inspector David Birch.
No specifics on the arrestees' names and their offenses are released, pending investigation. Several other ongoing cases are being investigated.
Birch said the inspector's office has noticed trends in mail theft in Tucson, with cases appearing in the north central area near River Road and Campbell Avenue, as well as areas in the east side with zip codes 85710 and 85718.
"When we have an area that's been targeted, that's been victimized several times, we want to prevent that. One is to make it more difficult for thieves, two is to up the enforcement," Birch said.
Neighborhood Delivery Collection Box Units, or NDCBUs for short, are commonly targeted by thieves, according to Birch.
Nationwide, the Postal Service has adopted sturdier versions of the boxes that are made of harder material and have better lock systems.
It's not yet released where the boxes will make their Tucson debut.
The Postal Service expects to install them in about three weeks, Birch said.
Mail theft offenders could get prison time of up to five years if convicted. They could also face a $250,000 fine for each piece of mail stolen, according to Birch.