'UFO' sighting over Tucson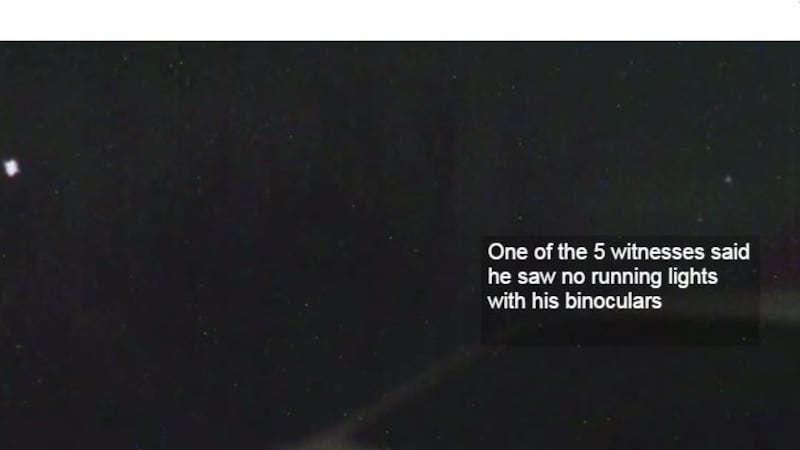 Published: Jul. 28, 2015 at 7:08 PM MST
|
Updated: Aug. 11, 2015 at 7:30 PM MST
TUCSON, AZ (Tucson News Now) - A video posted on YouTube shows a bright light in the night sky.
Posted by Tom Sanger on July 28, the video description said it was shot on July 25, 2015.
"Our Tucson UFO Network group went out to a location at the far east side of Tucson for a night watch. We had 2 Luna Optics cameras on tripods with monitors," Sanger wrote in a caption in the video.
Sanger also wrote, "we had a "spotter" who was using binoculars. This object was very low to the horizon and some witnesses said it looked somewhat reddish."
You can watch the video by clicking here.
Copyright 2015. Tucson News Now. All Rights Reserved.