Forecast models point to wet start to 2016 for Arizona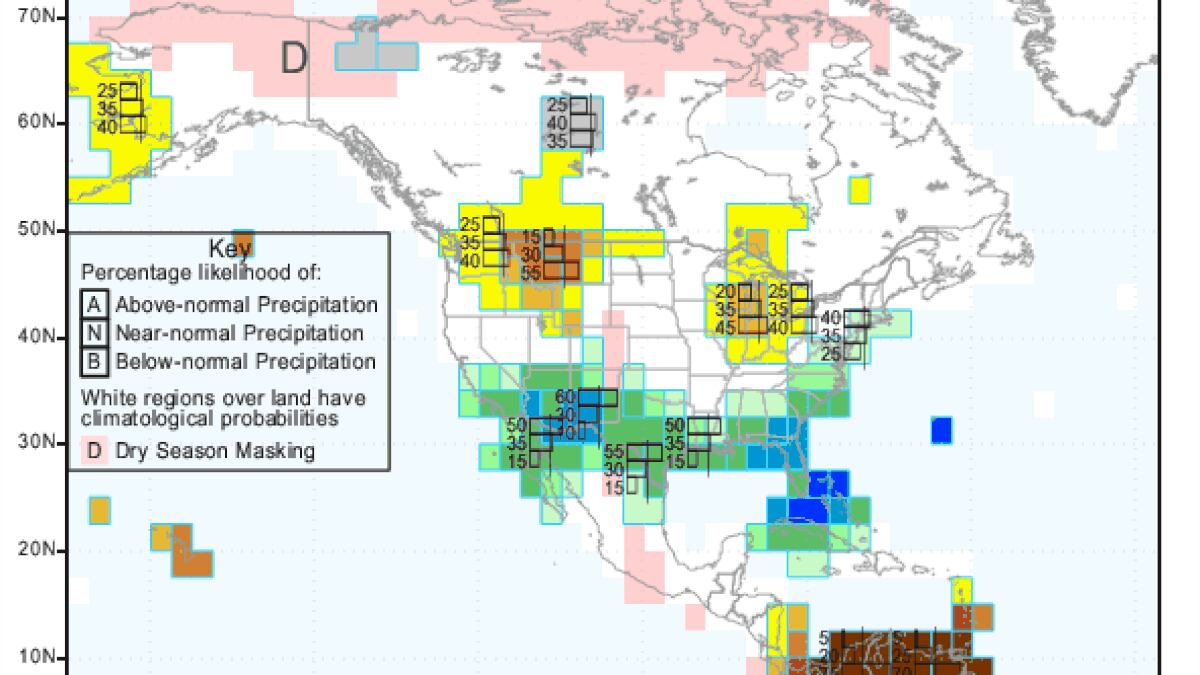 Published: Sep. 4, 2015 at 12:21 PM MST
|
Updated: Feb. 28, 2018 at 5:23 PM MST
TUCSON, AZ (Tucson News Now) - For many months now we have been touting how the presence of El Niño raises the chances of a wet winter across the southern tier of the Unites States, including Arizona. The best connection for a wet weather generally comes late in the winter season, which is January into February, and into early spring.
The below image (click here to see on mobile) shows the three-month (January, February, March) probability of precipitation in the latest forecast model run at Columbia University's International Research Institute for Climate and Society. You can see here in the United States that Arizona, along with Florida, have the greatest chance of wet weather during those months. The blue colors covering Arizona indicate a 60% to 70% chance of above average precipitation numbers. The northern half of the United States is forecast to have a dry start to 2016, also typical during El Niño.
This is good news and bad news for Arizona. The good news relates to drought conditions in Arizona. Currently nearly 50% of the state is experiencing some level of drought. A wet winter would mean increased soil moisture content, which would hopefully erase those drought conditions. However, the bad news is related to water supply. While aquifers would like recharge some during a wet winter, a large portion of Arizona's municipal water supplies come from the Colorado River, which moves water from Lake Mead to cities and towns via the Central Arizona Project. The headwaters of the Colorado River are in Wyoming and northern Colorado, where a possible drier winter is in the forecast. Currently Lake Mead is only 37% full and the upstream Lake Powell is nearly 50% full.
Copyright 2015 Tucson News Now. All rights reserved.