Cruz Found Guilty Of Killing TPD Officer
Published: Feb. 25, 2005 at 6:45 PM MST
|
Updated: Mar. 9, 2005 at 2:15 AM MST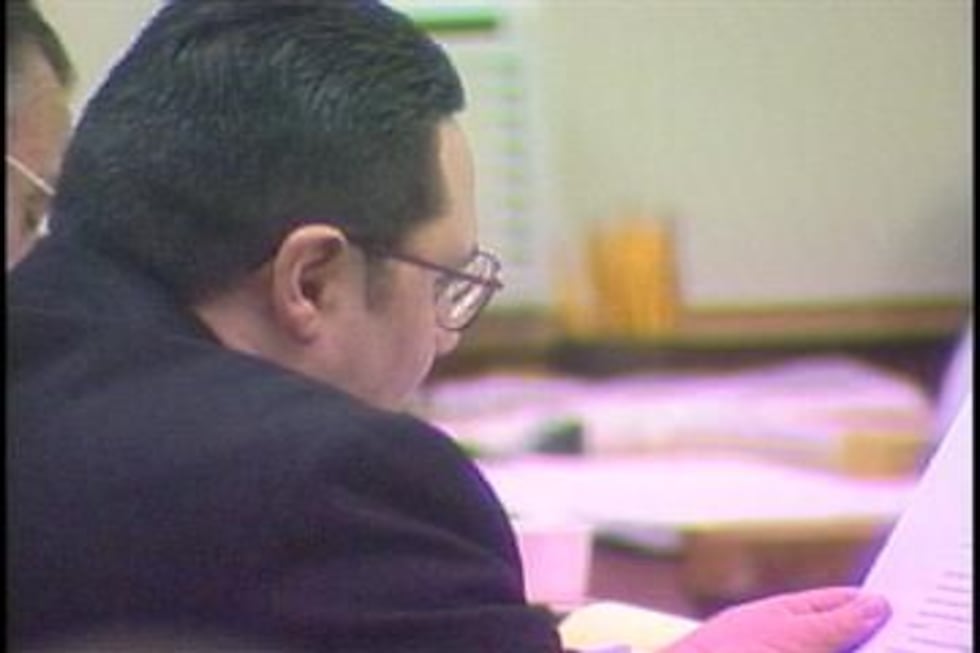 By Marianne Martinez, Jim Becker and Chris Francis, KOLD News 13
A Tucson jury has found John Montenegro Cruz guilty of first-degree murder in the shooting death of Tucson police officer Patrick Hardesty.  Prosecutors are seeking the death penalty.
Cruz showed very little emotion when the verdict was read Friday afternoon. It took jurors less than three hours to reach a guilty verdict. They deliberated for one hour Thursday and just over an hour Friday.
With 92 potential witnesses, and three weeks in the courtroom, jurors were convinced Cruz shot and killed Officer Hardesty.  Nobody actually saw the shooting, but prosecutors linked him to the murder weapon.
"It didn't surprise me," said Hardesty's brother Ed.  "I expected the verdict. I sat through all the testimony. So there's no doubt in my mind John Cruz is guilty."
Other Tucson officers say they're relieved, including the detective who was a key prosecution witness and the first person on the scene the day Hardesty died.
"Even with what they described as a mountain of evidence, there's still in the back of your mind some concern the jury understands what happened that day, and they did," said Det. Benjamin Waters.
Police Chief Richard Miranda praised prosecutors.  He also said the trial took its emotional toll on officers.  "It's been almost two years since Patrick was killed and with time, your feelings get a little better in terms of him dying.  But the last few weeks with the trial, we had to relieve those emotions. We've all had flashbacks to that day. We all had to relive the burial."
The trial now moves into the punishment phase.  Jurors will have to consider several factors in determining whether Cruz should get a death sentence.  The jury has already decided on one aggravating factor:  Officer Hardesty was gunned down in the line of duty.  The defense will present mitigating factors against a death sentence; it plans to call as many as 15 witnesses when the sentencing phase begins next Tuesday.  Those witnesses could include family, friends, and psychiatric experts. The defense will have to prove by a preponderance of the evidence -- meaning more evidence than the prosecution -- that Cruz does not deserve to die.
Stay with KOLD News 13 for continuing coverage as the sentencing phase proceeds.