Davis-Monthan training mission causes fire in Arivaca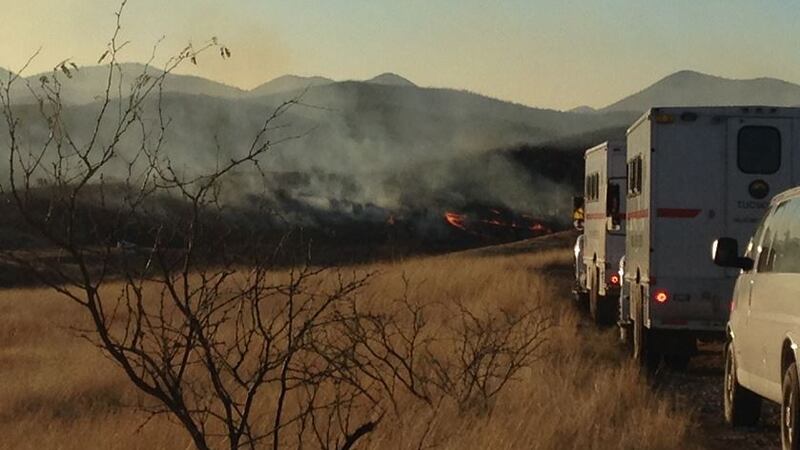 Published: Feb. 9, 2016 at 12:29 AM MST
|
Updated: Jul. 20, 2018 at 2:08 PM MST
ARIVACA, AZ (Tucson News Now) - Emergency crews are attempting to contain a fire roughly three miles north of Arivaca after a Davis-Monthan training mission went wrong.
The fire broke out around 12:30 p.m. Monday, Feb. 8 during a Davis-Monthan Air Force Base Combat Search and Rescue training mission, according to a press release from the U.S. Air Force.
As part of the mission, an Airman on the ground attempted to signal an aircraft overhead to indicate his location, and accidentally started a fire.
The Air Force is cooperating with local authorities, and an investigation will follow.
Copyright 2016 Tucson News Now. All rights reserved.