New push to beautify downtown with art murals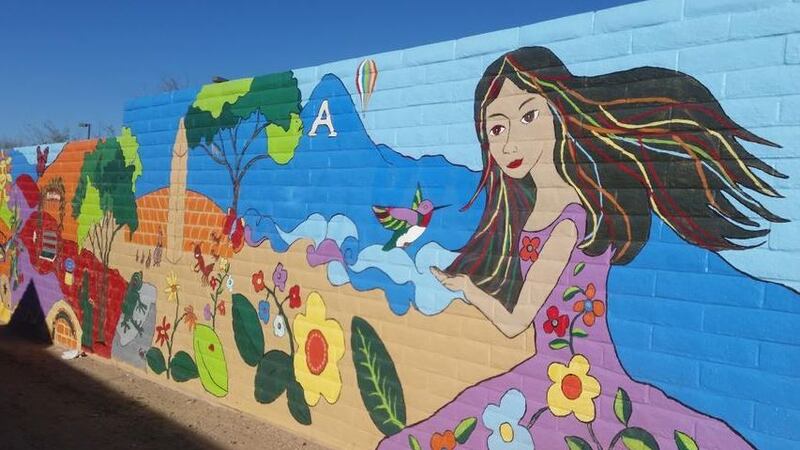 Published: Feb. 17, 2016 at 1:39 AM MST
|
Updated: Mar. 2, 2018 at 4:12 PM MST
TUCSON, AZ (Tucson News Now) - The city of Tucson is taking a new approach to cleaning up graffiti.
Tagging is the most common type of property crime, according to recent statistics from the Bureau of Justice.
"It's a nuisance. It's vandalism and it's obnoxious," said Beki Quintero of the nonprofit group Tucson Clean & Beautiful.
Quintero has spent the past decade cleaning up graffiti all over Tucson.
"Sometimes it's gang graffiti. We're seeing a lot of that coming back," Quintero said.
Graffiti coats Tucson's neighborhoods. Not only is it an eyesore, but it's also costly fix for taxpayers.
Now there is a new initiative to create painted murals in place of the vandalism.
"This is a new chapter for Tucson. It's like an outdoor museum that's being curated," said Michael Schwartz, director of the Tucson Mural Project.
In an attempt to beautify downtown, 10 artists will be selected to paint murals in highly visible areas.
The Tohono O'odham Tribe gave the Tucson Mural Project a $50,000 dollar gr ant to pay the artists and provide materials for artwork that reflects diversity in style and culture.
"It's going to brighten and shape the ambiance of the downtown. It's going to add character and showcase the creativity of our community and what makes us unique," Schwartz said.
If you're interested in participating, the deadline to submit your artwork proposal is midnight on Sunday, March 6.
A panel will then select the 10 finalists.
The murals will start popping up in downtown at the end of April.
For more information call 520-791-9359 or email COTMuralProgram@gmail.com.
Copyright 2016 Tucson News Now. All rights reserved.