Tucson police investigate after DPS trooper fires at car fleeing potential street-race scene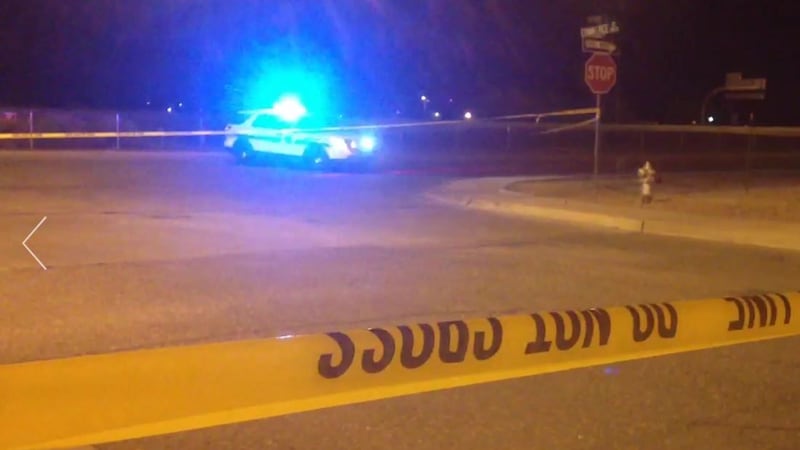 Published: Feb. 21, 2016 at 3:31 PM MST
|
Updated: Apr. 17, 2016 at 2:31 PM MST
TUCSON, AZ (Tucson News Now) - Early-morning drivers on Sunday, Feb. 21 may have noticed a large area of the eastbound I-10 frontage road near West Ruthrauff Road was taped off and surrounded by police.
The Tucson Police Department responded to support the Arizona Department of Public Safety with an investigation of an officer-involved shooting, according to TPD Sgt. Kim Bay, a department spokeswoman.
A DPS sergeant and two troopers were in the area just after 1 a.m. because of reported street racing, according to a news release from Bay. She said the DPS team used their flashing lights and public address system to clear out a large group of cars and pedestrians from the area.
One car began driving at a trooper who was standing beside a marked DPS vehicle, according to Bay's release. It said the driver ignored commands from the trooper to stop, so he fired his gun.
The driver fled the scene and the trooper suffered minor injuries, according to Bay. She said responding officers from TPD caught up with the driver at about 2 a.m. The car appeared to have been hit by a bullet.
Bay said TPD is handling the criminal investigation, while DPS handles its own administrative investigation into the actions of its own personnel.
Anyone with information about the street racing or the officer-involved shooting is asked to contact police. 88-CRIME is an option to report information anonymously.
Copyright 2016 Tucson News Now. All rights reserved.