'No Median Barrier' signs installed along I-10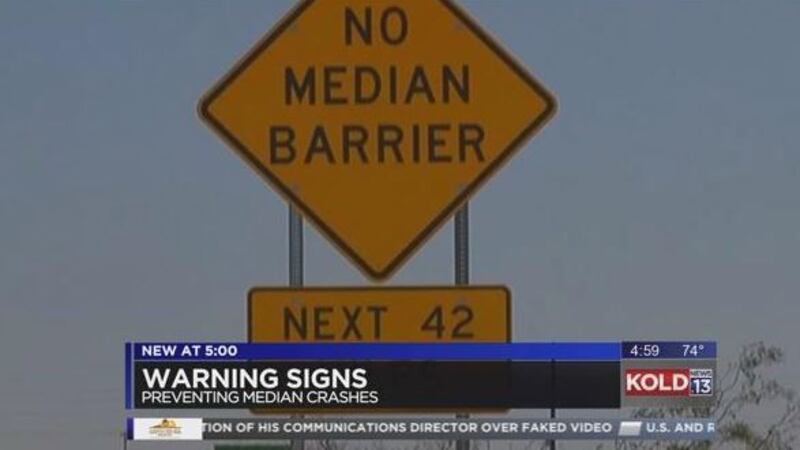 Published: Feb. 22, 2016 at 10:14 PM MST
|
Updated: Apr. 18, 2016 at 10:25 PM MST
TUCSON, AZ (Tucson News Now) - Two "No Median Barrier" signs have been installed on eastbound I-10 in Tucson past Kino Parkway.
This comes just three months after a judge ordered the state to pay the families of two women $47 million after they were killed in a cross-median crash.
The lawsuit claimed the state was negligent because the Arizona Department of Transportation failed to put up a barrier in the median.
ADOT released a statement after the judgment. Part of the statement read: "ADOT may also assess the need for signage to remind drivers of the open median."
According to John Leader, the attorney for the families, it seems like this is the only part on the statement ADOT has acted on.
Leader said while he appreciates the signage, he does not feel like it will do much good.
"It doesn't warn the public of the real danger. All it says is 'no median barrier,' so although it is a step, it is a very tiny step and nothing close to what they need to do to solve the problem," Leader said.
Leader said he would like to see ADOT install medians along all of the interstate.
We reached out to ADOT for a comment, they have not responded yet.
Copyright 2016 Tucson News Now. All rights reserved.