Avra Valley FD purchases versatile 'jaws of life'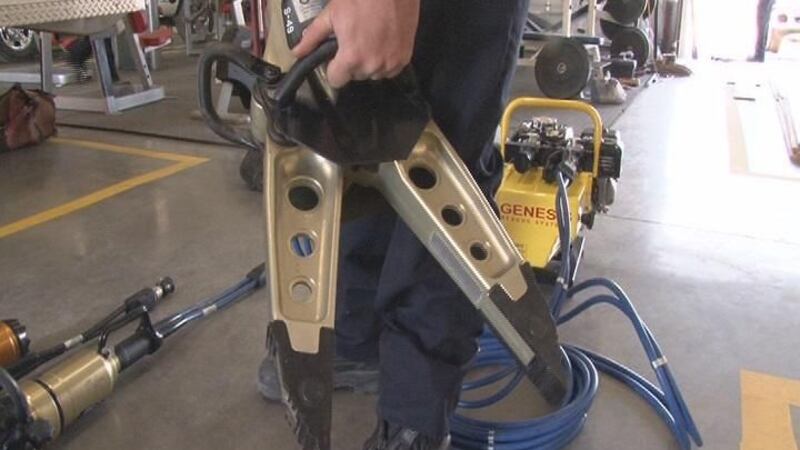 Published: Feb. 29, 2016 at 5:51 PM MST
|
Updated: Feb. 28, 2018 at 5:17 PM MST
TUCSON, AZ (Tucson News Now) - The Avra Valley Fire District aims to be more effective in saving lives with new extrication tools.
The district purchased a set of three "jaws of life" tools designed to rescue people trapped in vehicles after a collision.
While Avra Valley Fire has always used such tools, Capt. Patrick Calhoun said the new model is better and offers more opportunities for other agencies to hop on.
"Say we get a pretty big call. Say a dust storm happens again and we get multiple vehicles (in a crash). Other districts and other stations can come in and tie into the same tool and multiple cars, getting multiple patients out," Calhoun said.
The tools were purchased with a $28,000 grant from the Arizona Governor's Office of Highway Safety, according to Calhoun. A fourth set is on its way.
"This is not only going to benefit the Avra Valley residents but benefit the I-10 corridor. ... We cover anywhere from Pinal Air Park all the way up to Picacho Peak," Calhoun said.
Avra Valley Fire also serves the so-called "no man's land" area leading up toward Eloy.
But the new tool isn't the only thing Avra Valley Fire is excited about.
They're making renovations to Station 191 located on Silverbell Road near Trico Road. Staff is building new lockers and re-purposing a room into a classroom.
"Like a training center so we can hold classes - fire-related classes or hospital CEs for other EMTs or paramedics," Calhoun said.
The fire district's latest pride and joy is a new fire station - Station 193 - currently being built on Amber Sunrise Drive. Station 193 is expected to be up and running by May 2016.
Copyright 2016 Tucson News Now. All rights reserved.