Vandals smash car windows in east side neighborhood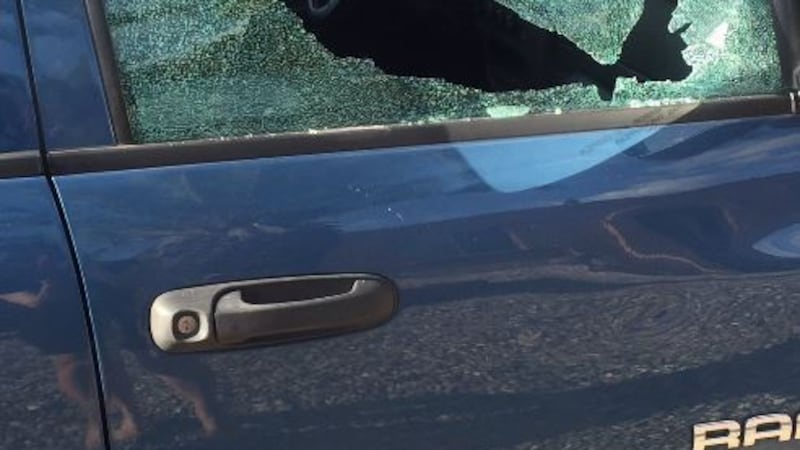 Published: Apr. 29, 2016 at 11:00 PM MST
|
Updated: Apr. 30, 2016 at 12:58 AM MST
TUCSON, AZ (Tucson News Now) - Some residents of one east side neighborhood said they woke up Friday morning to find their car windows had been smashed.
Juan Perez, a resident in the neighborhood said he was heading out to work when he saw the back driver-side window was broken.
"On my way to work, I saw another vehicle that had their window smashed," Perez said.
Perez said his car is usually parked outside in front of his house, and nothing like this has happened before. "We have a really good neighborhood here. We always watch out for each other and I just really felt disappointed that I had that happen to me," Perez said.
Brian Snow, a long time resident of the area, said he saw that the window on his truck was smashed as he was heading out to work.
Snow said this isn't the first time it has happened to him. He said his vehicle has been vandalized several times while it was parked on along Caribe Avenue.
"As a victim of this crime, its a little frustrating because again, it's just one more deduction, just one more thing we have to pay for... one more insurance claim we have to go through, and the hassle of getting my truck fixed one more time," Snow said.
Caribe Avenue is a well traveled road both by vehicles and pedestrians, according to Snow.
Snow, who has lived in the house for 14 years, said they have thought about moving in the past because of the issues with vandalism.
Both Perez and Snow said nothing was stolen from their vehicles.
"It seems to be a crime of opportunity. These guys coming through this neighborhood and down this street, they seem to see any vehicle or anything that's easy to hit and they're hitting them when they can," Snow said.
The Tucson Police Department left a "victim notification" on the windshield of vehicles that were vandalized. It has a police report number and information on how to register to be notified of an arrest pertaining to this case.
Copyright 2016 Tucson News Now. All rights reserved.