Fire outside Islamic Center worries Muslims in Tucson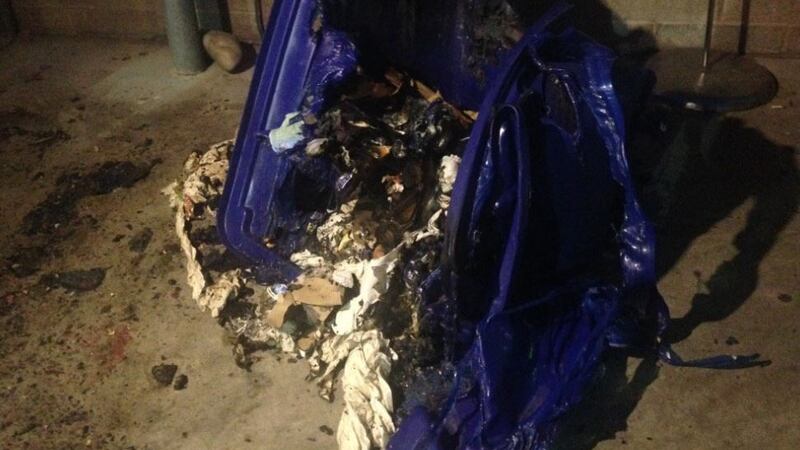 Published: Jul. 14, 2016 at 2:25 AM MST
|
Updated: Jul. 15, 2016 at 3:12 PM MST
TUCSON, AZ (Tucson News Now) - The smell of smoke alerted Muslims leaving morning prayer at the Islamic Center of Tucson to a fire outside the facility Wednesday morning, July 13.
Mahmoud Obagi, a spokesman for the ICT, said Wednesday night that members are worried that the fire was a targeted act fueled by Islamophobia.
"One that scares families that worship here or really just walk across the area and they fear for their kids that they need to be careful the Islamic Center is here," he said.
Firefighters extinguished the flames before they spread to the Islamic Center and nobody was hurt, according to Obagi.
He said a security camera right above the fire missed capturing the action because the equipment was damaged in a monsoon storm earlier this summer.
Police took a report, according to Obagi.

He said the fact that two nearby trash receptacles that were untouched from any fire is reason enough for families to suspect arson.
More cameras were already in the process of being ordered, according to Obagi. He said security will also be ramped up around the facility, but it won't change the ICT's open-door policy.
"The Islamic Center is a center for everyone, not just Muslims," he said. "The Islamic Center is here to stay. It's been part of this community for very long time."
Copyright 2016 Tucson News Now. All rights reserved.