Pokemon Go encouraging more people to be active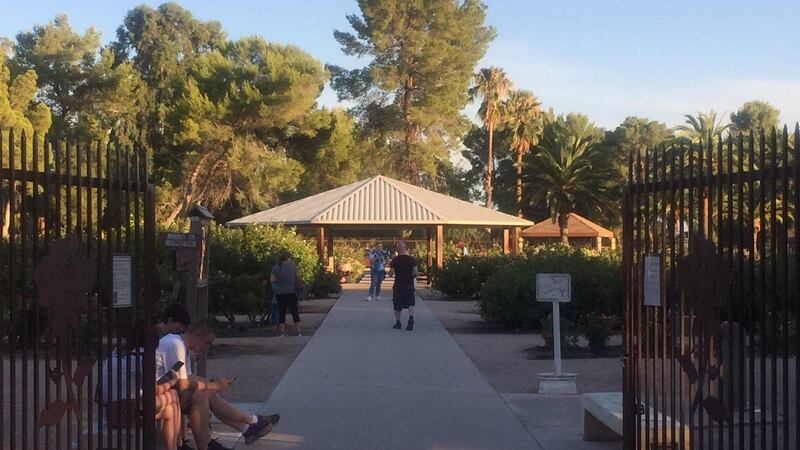 Published: Jul. 14, 2016 at 11:15 PM MST
|
Updated: Jul. 15, 2016 at 3:52 PM MST
TUCSON, AZ (Tucson News Now) - Pokemon Go is getting some players to be more active, something not usually seen with video games. 

Some players are spending more time outdoors than usual while trying to catch Pokemon. Dr. Natasha Bhuyan, with One Medical said Pokemon Go has some health benefits for players. 

"It's a happy accident so it's kind of these great unintended benefits for both health and mental health," Bhuyan said. 

Bhuyan also said she is seeing patients, who are usually inactive, up and moving around because of the game. 

"It's not just when you're exercising but afterwards your mood is improved and we found exercise can decrease rates of anxiety and depression," Bhuyan
said.
Players said they spend anywhere from an hour to several hours outside to catch Pokemon.
"Having [people] actually interacting with each other now and coming out to Reid Park where it's great to look around. It's cool. I like that people are outside doing things now instead of just in their houses," Sammy Torres said.
For some, it's a way to explore places they've never spent much time in.
"This is just a really fun game to go out and visit different places I've never actually been to before," Alberto Carrera said.
Players also said this game is an easy way for them to meet and interact with people who share a common interest.
"I met some people one night and we just thought it would be funny to go IHOP or whatever because we were tired because it was 4 in the morning and we were still going. And we all caught a Pokemon at the IHOP. We were all hyped up about that," Wymon Phillerup said.
Copyright 2016 Tucson News Now. All rights reserved.