More gun regulations coming to TCC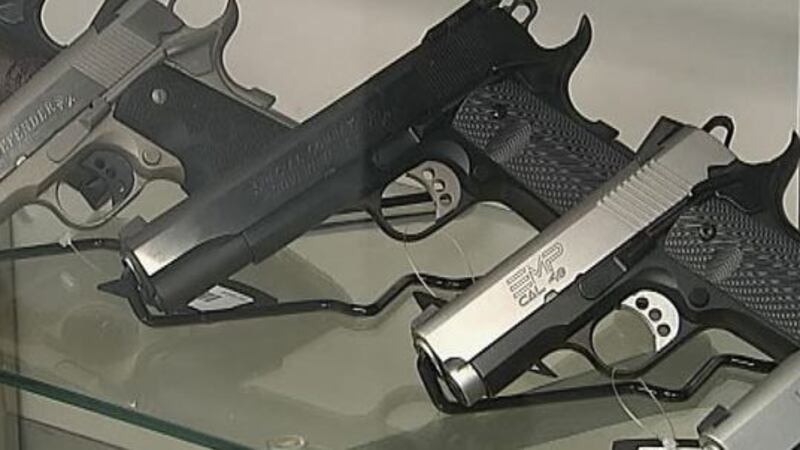 Published: Aug. 9, 2016 at 12:31 AM MST
|
Updated: Mar. 2, 2018 at 4:16 PM MST
TUCSON, AZ (Tucson News Now) - More gun regulations are coming to the Tucson Convention Center.
 
Happening Tuesday, Tucson City council is expected to pass a resolution that bans the sale of guns that can fire 10 rounds without reloading or the sale of any magazines or clips that can hold more than 10 bullets on any city-owned, city-operated, or city-managed property.  
 
"It's more an operating agreement and operating decision than it is a legislative decision," said Ward 3 councilwoman, Karin Uhlich. "I don't think there will be problems passing it, because it's perfectly in keeping up with the will of the voters in Tucson. I can't think of a good reason why someone off the streets ought to be able to arm themselves with the capacity to murder dozens of people in the matter of seconds or minutes."

However, there could be problems.
 
Earlier this year, the state legislature passed a bill, which the governor signed that prohibits Tucson or any other city or county from passing any and all gun laws or restrictions.  A violation calls for a $50,000 fine.
 
Todd Rathner, is a local gun activist and on the National Rifle Association's board of directors. He thinks the resolution is a waste of everyone's time and that the city is gambling with taxpayer dollars. Rathner added there hasn't been a gun show at the TCC since 2012. He has talked to gun show promoters who've lost interest in holding a show there, so he doesn't think the resolution would be relevant.

"None of this makes any sense. If the Tucson city council were serious about public safety, they'd figure out how to replace the Tucson police officers that are retiring," said Rathner. "They're screwing around with stuff they don't have the authority to regulate, but it's also putting the city at-risk."
 
Uhlich disagrees.
 
"I can't promise that they (the state) won't file any action, but we believe we're absolutely on firm legal ground," she said.
 
To read other gun-related restrictions city council has passed, click here.
Copyright 2016 Tucson News Now. All rights reserved.