Reid Park Zoo will soon be down an elephant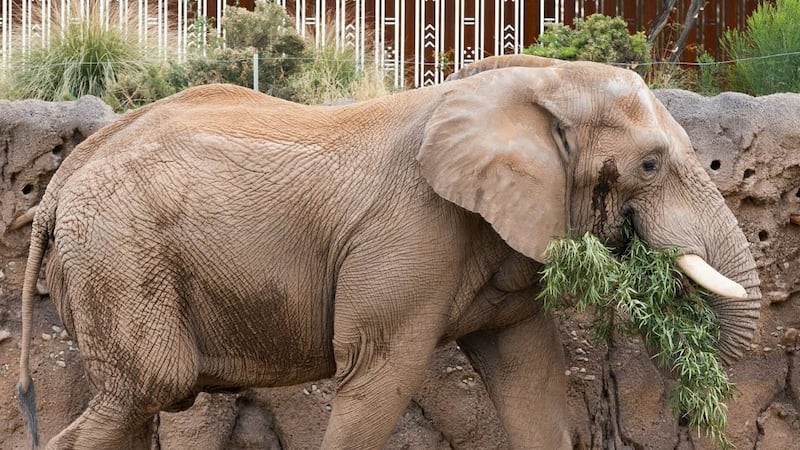 Published: Sep. 6, 2016 at 6:42 PM MST
|
Updated: Sep. 6, 2016 at 8:29 PM MST
TUCSON, AZ (Tucson News Now) - The Reid Park Zoo African elephant herd will soon be down an elephant.
Mabu, the mature male elephant (and Nandi's dad) is leaving Tucson to head back to San Diego, according to officials with the Reid Park Zoo.
The bull elephant is heading back to his home herd at the San Diego Zoo Safari Park.  Male elephants move between herds in the wild for breeding purposes, according to the zoo's elephant keepers.
He will be moved to San Diego in a temperature controlled truck, similar to the one that he and the others rode in when they arrived in Tucson.  An elephant keeper will be traveling with him to be sure he stays comfortable and calm.
While the elephant keepers and zoo staff are sorry to see the big guy go, it is a great social opportunity for Mabu.
Reid Park Zoo officials have not said when Mabu is leaving, but it could be soon.
Check Mabu and the rest of the herd out here  or here on one of the zoo's two elephant cams.
Copyright 2016 Tucson News Now. All rights reserved.