Nuisance bear reported in Madera Canyon
Published: Oct. 6, 2016 at 11:41 PM MST
|
Updated: Mar. 2, 2018 at 4:12 PM MST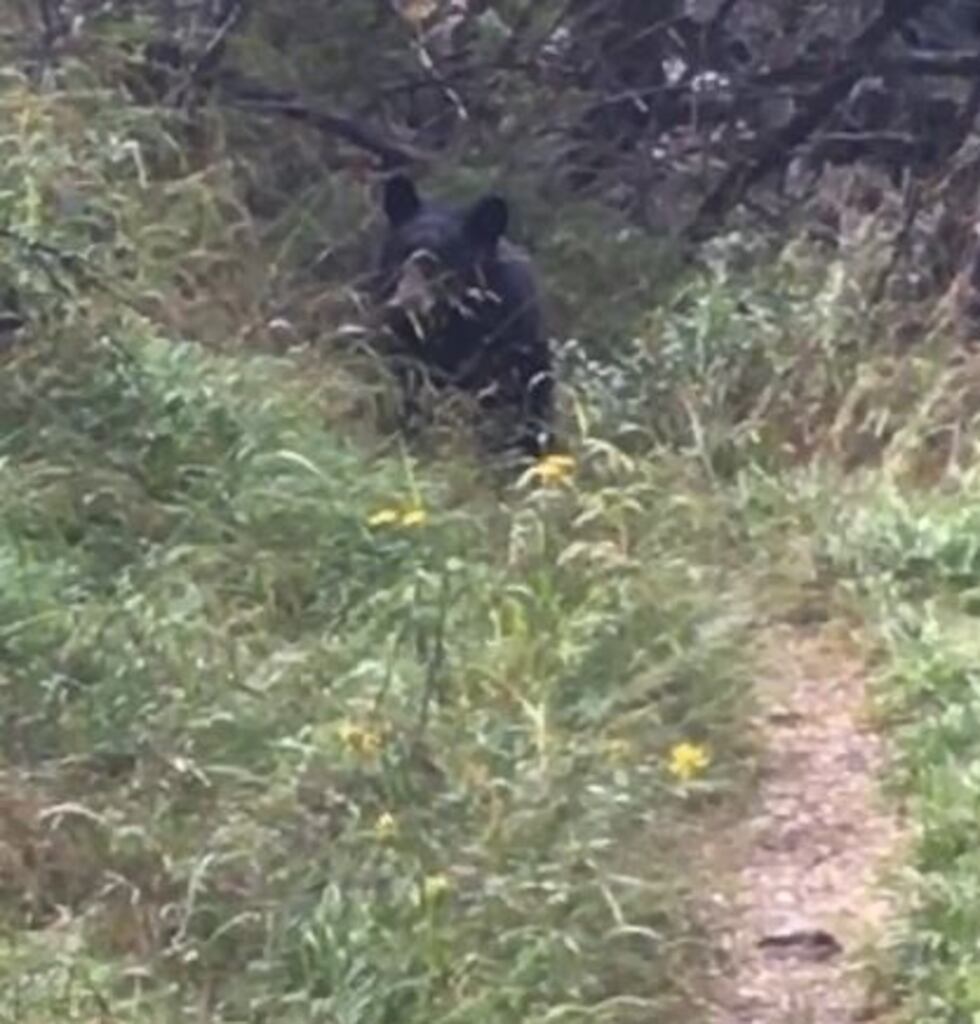 TUCSON, AZ (Tucson News Now) - Arizona Game and Fish Department officials believe the same 200-pound Black bear has been spotted three separate times since last Friday in Madera Canyon in the Santa Rita Mountains.
"If they become to accustomed to humans they will eventually attack. So we have to be very proactive about this – it may mean lethal removal, we just don't know yet," Mark Hart, spokesman for Arizona Game and Fish in Tucson said.
On Friday a hiker was resting under a tree when she was startled by the bear growling above her. She got away, but the bear ate food out of her pack. On Sunday there was a report of the bear getting extremely close to a hiker. Then on Tuesday, a group of hikers saw the bear rear up on its hind legs. Game and Fish officials worry that if it is the same bear he could become more aggressive.
"If this is the same bear in each case, it's behavior is very concerning," said Regional Supervisor Raul Vega of Game and Fish in Tucson, in a release. "For some reason it may associate people with food, which is why we say to keep wildlife wild by not feeding wild animals. Wildlife can become aggressive in pursuit of human-sourced food if they become accustomed to eating it."
Hikers are reminded if they see a bear in the distance, to change their route to avoid contact. And if approached by a bear, hikers should discourage contact by looking as large and imposing as possible, waving arms or a jacket, making loud noises, and giving the bear a chance to leave the area.
If the bear does not leave, stay calm, face the animal, and slowly back away.  DO NOT run or "play dead" when a bear is near. Any sightings should be reported immediately to AZGFD at 623-236-7201, 24-hours-a-day, seven days-a-week.
Black bears usually avoid people, but are attracted to human food and trash.  Campers, hikers can be "bear aware" by doing to following:
Keeping a clean camp or picnic site.

Stowing food, pet food, trash and picnic coolers out of sight and out of smell range of bears.

Utilizing bear-proof food and trash receptacles where provided.

Washing and stowing cooking utensils immediately following use.

Not taking odorous items (toothpaste, lotions, etc.) or clothing used while cooking into tents.

Keeping pets leashed.

Avoiding contact with bears.
Copyright 2016 Tucson News Now. All rights reserved.