Scam Alert: For sale, not rent
Updated: Jan. 17, 2017 at 5:13 AM MST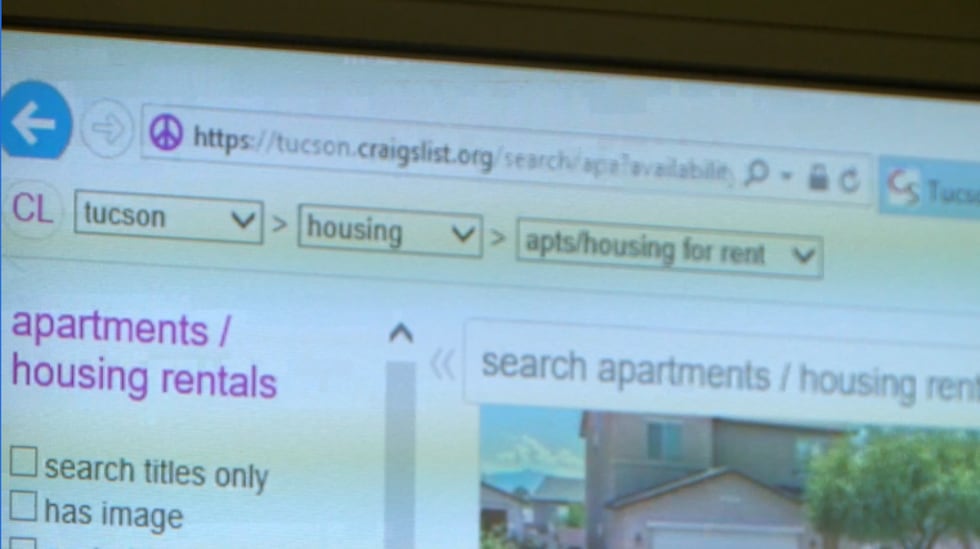 TUCSON, AZ (Tucson News Now) - There's a scam going around Tucson that could put you out of a home and out of money.
The Craigslist ad features a nice rental home, in a nice neighborhood, for a good deal.
Sounds perfect right?
But here's the catch - it's for sale, not for rent.
Two realtors in Tucson were recently hit with similar scams in which Craigslist ads claimed a home is now for rent instead of for sale.
They look legitimate because the scammer has stolen professional pictures and the actual description of the home from the realtor.
Carol Kershaw, a realtor with Long Reality, happened to be at a home she had just sold for an inspection when two women walked up wanting to see the house they were planning to rent.
The renters were told by the person they were dealing with that the house had a "for sale" sign but they were not to talk to the realtor or go see the house since it was vacant. But they did anyway.
The deceptive ad often says the person wanting to rent the house is out of town or disabled and can't speak to you directly.
In order for you to get the key, you need to send money.
Some ask for a deposit and first and last month's rent.
Realtors say the No. 1 red flag is if you aren't allowed to see the home for yourself before renting.
Susan Dodson, a realtor with Long Reality, says she doesn't want you to get scammed and you should talk to the person directly.
"Emailing back and forth, you don't know who you're emailing. You don't know where that person is or if they're the owner of the home. If they don't have keys for it, they probably aren't the owner of the home," Dodson said.
"They should be able to show it to you and they should be able to talk with you on the phone. And if they can't do that, then it's probably a scam," Dodson said.
Kershaw says you should look out for yourself, go online or search for tax records and find out who owns the property. Find out if that is who you're dealing with.
MOBILE USERS: Download the Tucson News Now app for Apple and Android devices.
Copyright 2017 Tucson News Now. All rights reserved.