NTSB investigating fatal plane crash at Tucson airport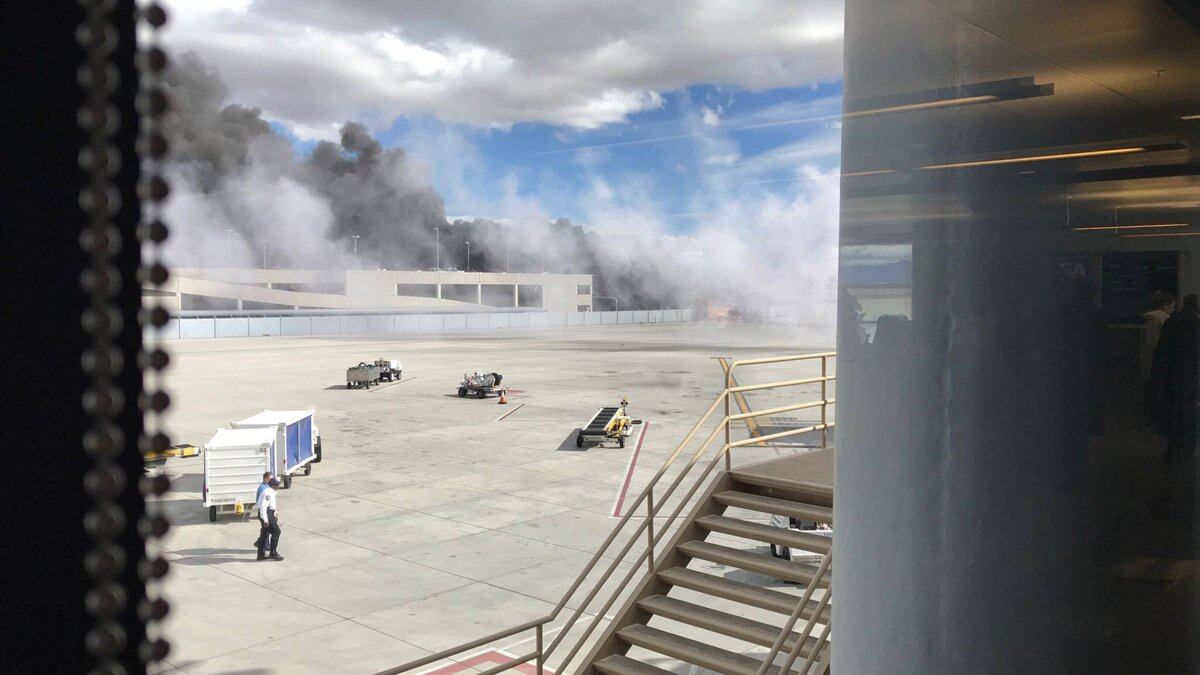 Published: Jan. 23, 2017 at 5:45 PM MST
|
Updated: Jan. 24, 2017 at 12:02 PM MST
TUCSON, AZ (Tucson News Now) - Members of the National Transportation Safety Board are in Tucson to investigate the fatal crash of a small airlane on Monday, Jan. 23.
Two people were killed when a Beechcraft 300 crashed after taking off at Tucson International Airport.
John Ivanoff, chief of public safety with the Tucson Airport Authority, said it appears the plane was taking off from the airport and was headed to Mexico before it crashed, skidded and caught fire.
Investigators are working to figure out who owned the aircraft.
The identities of the two people killed have not yet been released.
Officials are still waiting to notify family members.
"Despite the fact that its been a few hours old, it's still in it's infancy as far as the investigation goes," Ivanoff said.
Tucson News Now was able to find the control tower audio from moments after the plane caught fire.
"Maintain one-seven-thousand. Fire! Hey, Two-Alpha-Kilo, I'll call you back," said the air traffic controller.
MOBILE USERS: Photos from the scene can been viewed HERE.
Tucson Airport fire arrived at the scene moments after it happened.
"I got units coming out of Alpha 13 headed towards this area. It looks like its going to be a minimum of 5 minutes delay. We've got responders everywhere on the field. let me know if you need an alternate route," said the air traffic controller.
Ivanoff said the FAA is already on scene but the NTSB is the lead in the investigation. They will arrive to start their investigation sometime Tuesday.
The rental car garage near the crash site was closed due to the smoke and chemicals used to put out the fire. Officials said it will remain closed indefinitely since it is now a part of the investigation.
Commercial flights in and out of the airport, as well as other operations, were not affected.
MOBILE USERS: Download our Tucson News Now app for Apple and Android devices.
Copyright 2017 Tucson News Now. All rights reserved.