Oro Valley woman injured in javelina attack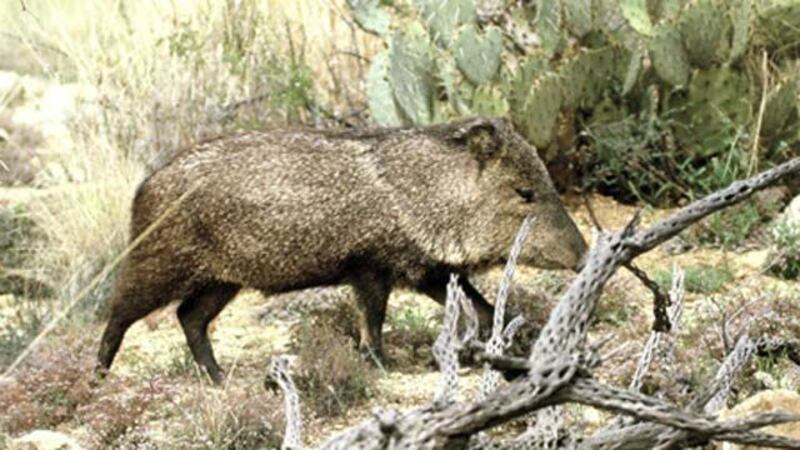 Published: Mar. 29, 2017 at 5:59 PM MST
|
Updated: Mar. 29, 2017 at 10:19 PM MST
ORO VALLEY, AZ (Tucson News Now) - An Oro Valley woman was bitten by a javelina while walking her dog late last week, authorities said.
The Arizona Game and Fish Department said the attack happened on Saturday, March 25.
"The woman was with her husband walking their dog in a residential neighborhood when they came into contact with a herd of javelina," the AGFD said in a news release. "The dogs responded aggressively to the javelina, but the couple maintained control of their pet and attempted to leave the area. As they did, one of the javelina bit the woman on her thigh."
The woman was treated for the bite, possible infection and rabies at Oro Valley Hospital.
"If you see javelina while walking your dog, go in the opposite direction," said Raul Vega, Regional Supervisor of Game and Fish in Tucson. "Javelina can't tell the difference between a dog and a coyote, which prey on javelina, so javelina react instinctively to dogs."
Vega said the presence of dogs are the second leading cause of javelina attacks on humans.
The leading cause is feeding javelina, which is illegal.
The AGFD said defensive javelina behavior includes charging, teeth clacking or a barking, growling sound. Javelina may also act defensively when cornered, or to protect their young.?P
More tips on living with wildlife are available at visit www.azgfd.gov/urbanwildlife.
MOBILE USERS: Download our Tucson News Now app for Apple and Android devices.
Copyright 2017 Tucson News Now. All rights reserved.