Feedback needed on funding proposal for Oro Valley park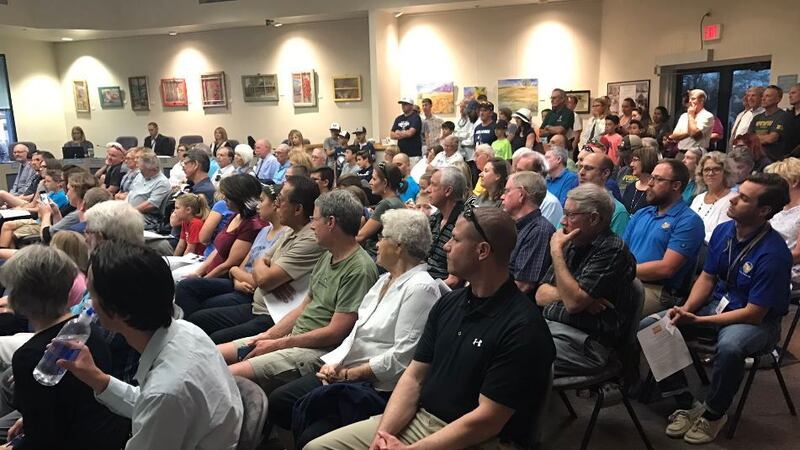 Published: Apr. 19, 2017 at 9:30 AM MST
|
Updated: Mar. 2, 2018 at 11:16 AM MST
TUCSON, AZ (Tucson News Now) - Oro Valley residents got the chance to have their voices heard on how the city should fund updates at Naranja Park.
The Oro Valley Town Council met Wednesday, April 19, at 6 p.m. at Oro Valley Town Hall.
The current Naranja Park Master Plan, voted for in 2015, costs $33 million and is being funded by the town on a pay-as-you-can basis. But some residents say it is taking too long to be completed, so a partial build-out plan was proposed.
The new proposal includes three multi-sport fields, a baseball/softball complex with four fields, lighting, restrooms, shade structures, a playground, mass grading, utility systems and an improved roadway from Naranja Drive to Tangerine Road.
"We have 300 kids that travel to Catalina every single day to practice and to pay baseball. They don't have a home" said Brian Mitchell, a dad in support of the expansion.
It would cost $17 million and would be funded through a secondary property tax. A homeowner with a home valued at $250,000 would pay $4.50 a month.
Residents will get a chance to submit their thoughts and the town will decide during their meeting on May 3 whether it will go on the November ballot.
If the measure makes the ballot and passes, it would take two years to complete once construction starts.
"Quite frankly, I'm opposed to it right now but I can be convinced otherwise if I see the actual demand levels," said Dean Cameron, a resident skepitcal of the expansion.
The town will also take comments online.
Just send an email to Constituent Services Coordinator Jessica Hynd at jhynd@orovalleyaz.gov.
All feedback will be provided to the city council.
MOBILE USERS: Download our app on your Apple and Android devices.
Copyright 2017 Tucson News Now. All rights reserved.