Javelina leaves 2-inch gashes in Tucson woman's leg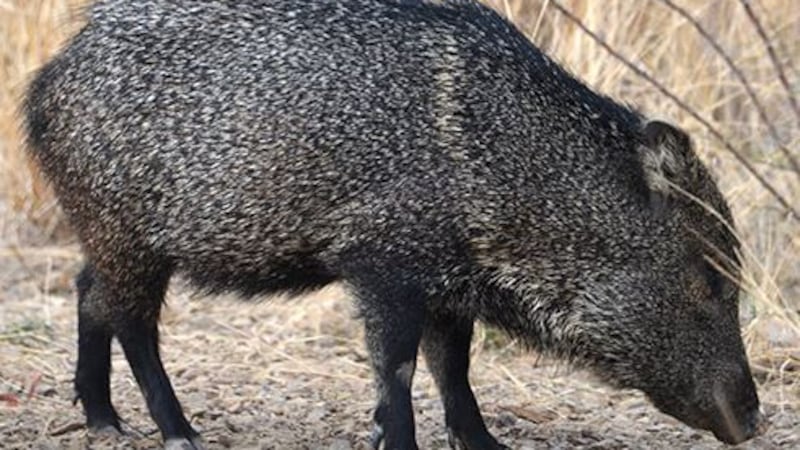 Published: May. 2, 2017 at 3:09 PM MST
|
Updated: Mar. 2, 2018 at 11:19 AM MST
TUCSON, AZ (Tucson News Now) - Arizona Game and Fish officials are warning the public about a javelina attack that sent a Tucson woman to the hospital.
The attack happened Monday, May 1, at 8:30 p.m. near East Snyder and North Sabino Canyon roads.
According to Mark Hart of the Game and Fish Department, the woman was walking her dog when the javelina attacked.
The javelina bit her knee, leaving two 2-inch gashes. She was taken to the hospital and is recovering at home. The dog was not hurt.
This is the second javelina attack this spring. The last one happened March 25.
Hart said they usually only see an average of one javelina attack a year.
Residents living in the area of Sabino Canyon and Snyder said they see javelina all the time while they're out, but said they're surprised to hear someone was attacked.
"I've lived up here since 93 and I've always had a dog and I've walked and I've come across javelina and bobcats. I just turn and go the other way. Luckily I've never had any problems," said Jane Reuter, a resident.
Caitlin Kopp, another resident said she'll probably avoid running with her dog early in the morning and in the evenings because that's when the javelinas are out.
"Usually when I see them, I see them before my dog notices them and we just turn around and go the opposite direction," Kopp said.
Hart said if you see a javelina, turn around and walk or run away.
He said more are out right now because of the nice weather.
Hart said if javelina or any other kind of wildfire continues to be a big problem in one area, they can work to remove and relocate them.
"If it has become particularly troublesome in our community, we can work with a licensed wildlife relocation firm that the homeowners would have to pay for and move those javelina to a better area," Hart said.
MOBILE USERS: Download the Tucson News Now app for Apple and Android devices.
Copyright 2017 Tucson News Now. All rights reserved.