KOLD EXCLUSIVE: Accused serial rapist to be extradited to Tucson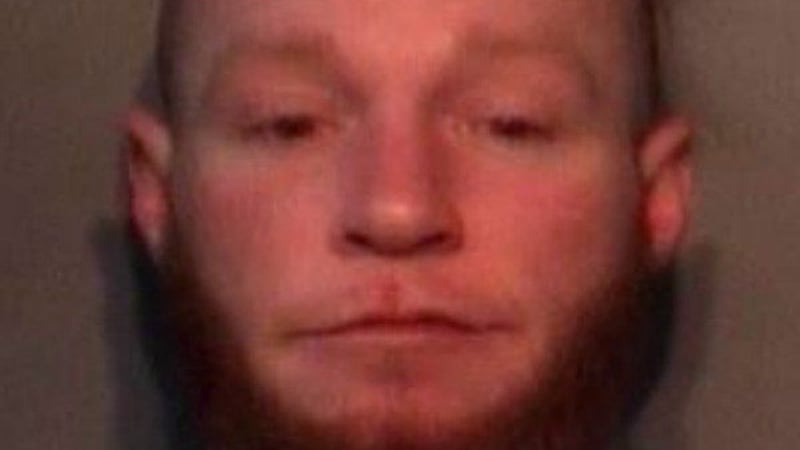 Published: Aug. 7, 2017 at 3:07 PM MST
|
Updated: Aug. 7, 2017 at 6:09 PM MST
TUCSON, AZ (Tucson News Now) - The man wanted in at least four states for sexual assault is headed back to Tucson to face charges here.
Tucson News Now has confirmed Nathan Loebe will be extradited to Tucson soon, where he is wanted in connection with nine sexual assaults and 40 open cases of stalking, harassment and making threats against women.
In February 2017, Loebe was arrested in Kentucky for an alleged sexual assault.
CRIME TEAM: The KOLD News 13 mugshots of the month are available HERE.
That's when police found out Loebe was wanted in four other states, included Arizona, for similar charges.
Kentucky authorities said Loebe contacted women on dating websites and posed as Brian Bonsall, the actor who played Andrew Keaton on "Family Ties."
READ MORE: Suspected serial rapist pretended to be 'Family Ties' actor I Kentucky police holding suspect in Tucson assault cases
Loebe even got tattoos to match the ones Bonsall has, according to a news release.
The real Bonsall took to social media to warn people about Loebe and apologize to the victims. He claimed Loebe even made fake YouTube and Twitter accounts.
Bonsall later talked with Kentucky authorities to assist in the investigation.
All charges in the Kentucky case have been dropped but Loebe is also wanted in Colorado, Massachusetts and Ohio.
According to WAVE 3, our sister station in Kentucky, authorities there are waiting for the Tucson Police Department to pick Loebe up.
MOBILE USERS: Download our Tucson News Now app for Apple and Android devices.
Copyright 2017 Tucson News Now. All rights reserved.