Salvation Army Hospitality House hosts 2nd annual Veterans Day dinner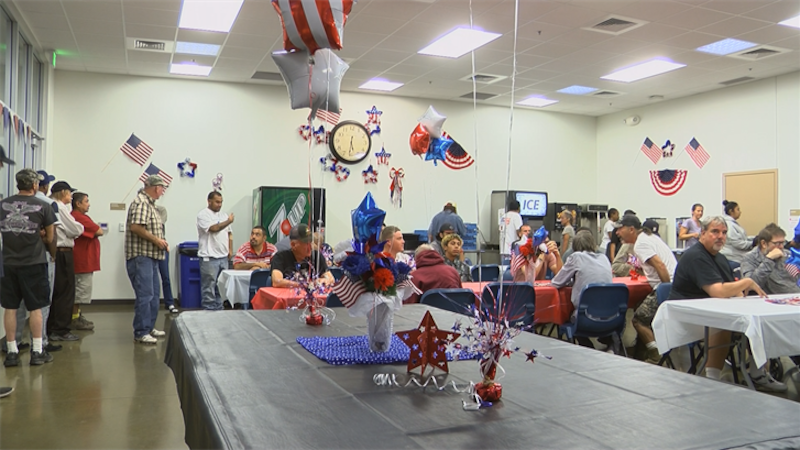 Updated: Nov. 11, 2017 at 10:59 PM MST
TUCSON, AZ (Tucson News Now) - The Salvation Army hosted their second annual Veterans Day dinner at the Hospitality House Saturday night.
Art Nicolet, a member of the Salvation Army, and a veteran, said this dinner is a chance to make sure all former service members feel appreciated.
"To celebrate Veterans Day and to give thanks to all of our veterans an military personnel in this country. "
Among them, U.S. Army veteran Ruben Negrete.
Negrete said the transition into civilian life has been a rough. He has post traumatic stress disorder and has difficulty finding a steady income.
"I've been homeless off and on for the past 10 years," Negrete said. "It's been hard since I've gotten out of the military to reestablish myself. Different kind of jobs. Not having the same training."
The Salvation Army hospitality house has been home for Negrete for the past week.
"It's pretty nice. A lot of friends. You meet lot of people," he said.
Negrete said the Veterans Day dinner is so much more than just good food.
"I kind of feel special. Out of the ordinary," Negrete said.
MOBILE USERS: Download our app on your Apple and Android devices.
Copyright 2017 Tucson News Now. All rights reserved.